Give the Gift of Saving Wildlife
Give the Gift of Saving Wildlife
$24,341
of
$85,000
raised
Over 1,900 animals have been cared for at Alberta Institute for Wildlife Conservation (AIWC) this year. From three orphaned black bear cubs, to a poisoned bald eagle, an injured red fox, and much more.
Each year the demand for our services increases, and we attribute much of this to the rise of human and wildlife encounters. The majority of animals admitted to AIWC are here as a result of human conflict in some way – hit by a car, a window strike, a cat or dog attack or other human-related incidents.
The cost to rehabilitate an individual animal can vary greatly, but in most cases, it is well over $100.00 and sometimes several thousands of dollars for one individual.
This Christmas season, please consider AIWC as part of your Christmas giving in whatever way you can. Your donation will ensure that AIWC can continue to care for Alberta's wildlife in need for many seasons to come.
Every dollar you give helps. Thank you for your support!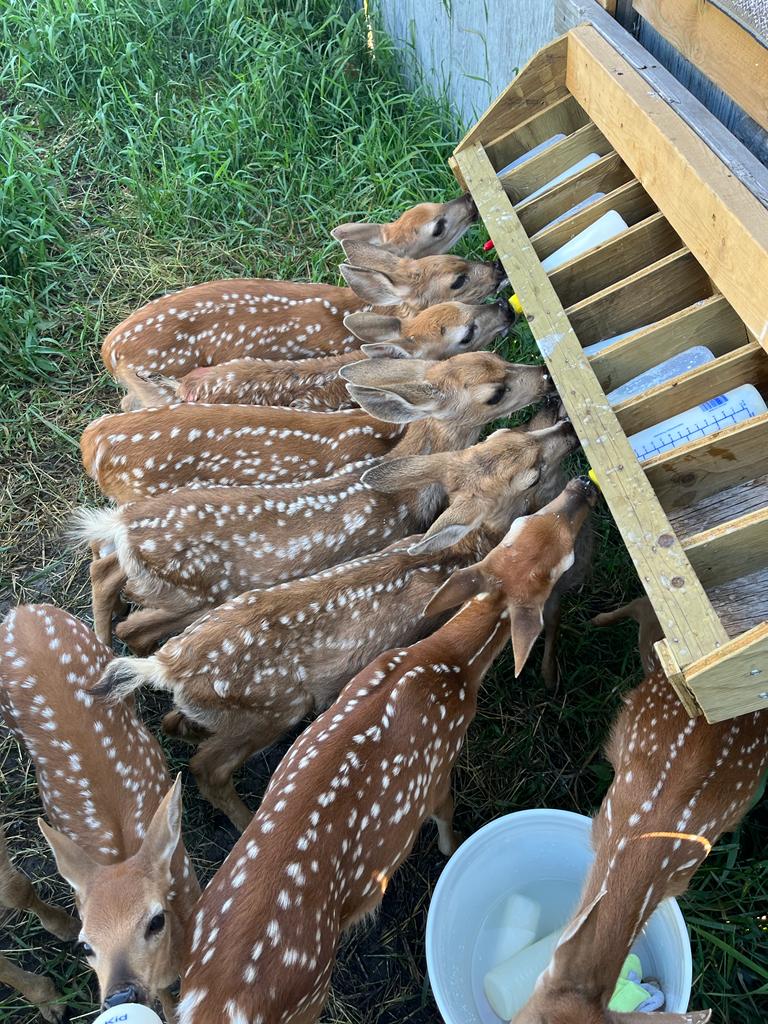 How YOU Can Help Wildlife:
Donate today!
Donate items from our Wish List.
Shop for gifts for yourself and others in the AIWC store.
You can support Alberta's wildlife in need:
Alberta Institute for Wildlife Conservation (AIWC) plans to raise $965,000 this year through fundraising campaigns and initiatives. It will cost the organization approximately $65,000 to raise this amount. Funds raised will go to support AIWC's mission. For further information, please contact Holly Lillie, 403-946-2361.