Give the Gift of Saving Wildlife
Give the Gift of Saving Wildlife | 2023
$24,524
of
$85,000
raised
In 2023, the Alberta Institute for Wildlife Conservation (AIWC) celebrated thirty years of saving wildlife.
Now, as this milestone year comes to a close, we ask you to help us continue our wildlife rehab, rescue, and awareness mission. This year we released over 400 patients — from a tiny wood frog to a trio of black bear cubs.
Each year the demand for our services increases, and we attribute much of this to the rise of human and wildlife encounters. The majority of animals admitted to AIWC are here as a result of human conflict in some way – hit by a car, a window strike, a cat or dog attack or other human-related incidents. The cost to rehabilitate an individual animal can vary greatly, but in most cases, it is well over $100.00 and sometimes several thousands of dollars for one individual. By donating to our "Give the Gift of Saving Wildlife" fundraiser you can help us meet our goal of $85,000.00.
As a non-profit organization, our work depends on people like you, willing to support AIWC as we care for Alberta's injured and orphaned wildlife.
Every dollar you give helps. Thank you for your support!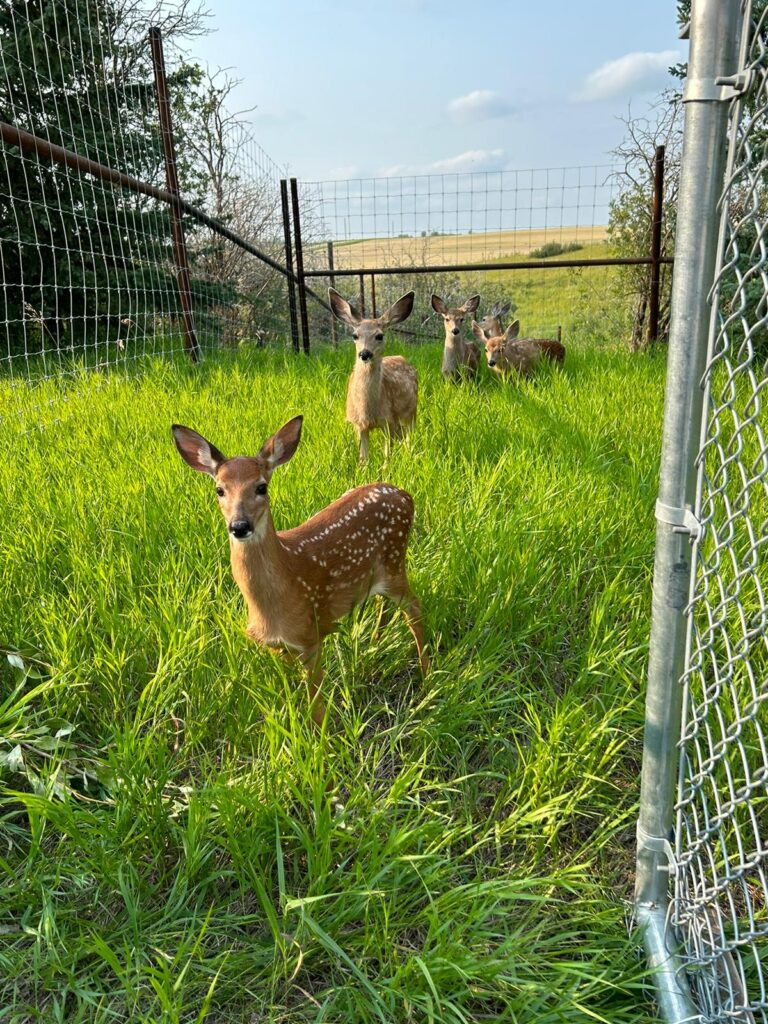 Shop
Purchase AIWC merch and other items in our store.
Leave a Legacy
Create a lasting impact.