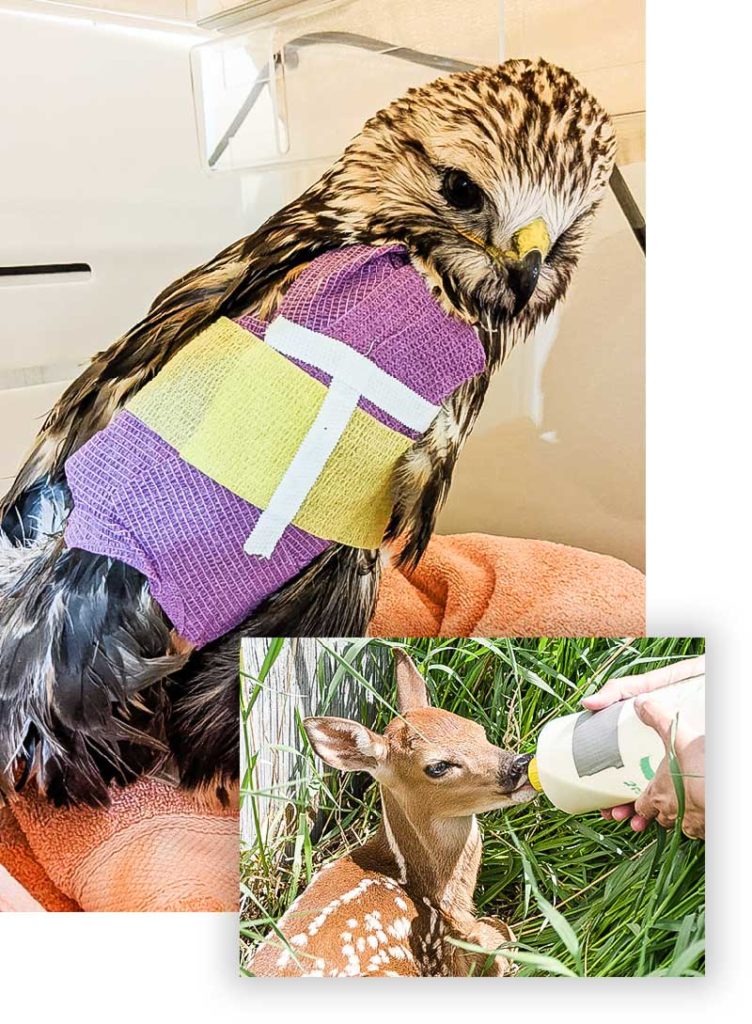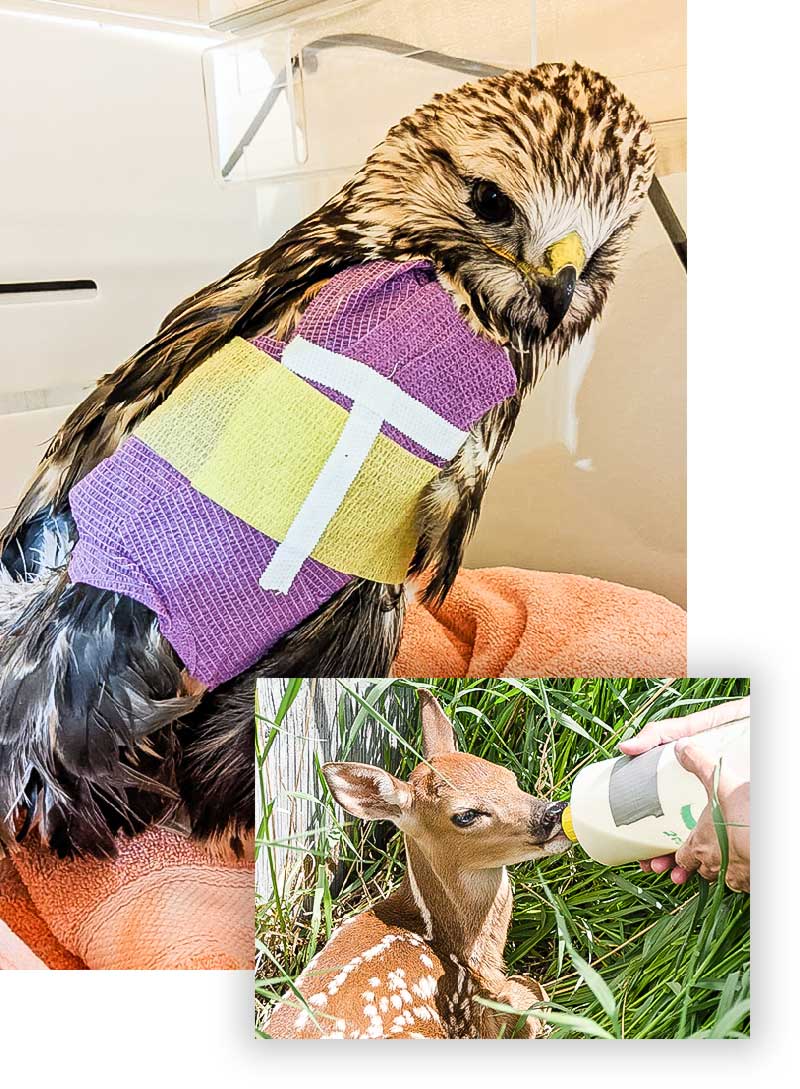 Donate to save injured and orphaned wildlife
A gift to AIWC provides injured and orphaned Alberta wildlife a chance to be rescued, rehabilitated, and released back into the wild. As we are funded entirely by donations, each gift from our generous donors gives wildlife a chance to survive and thrive in the wild.
With a donation today, you will join other supporters who believe that wildlife is critical to our survival and the health of our environment. Our supporters believe we have the responsibility to help wildlife, as 95% of animals admitted to AIWC are injured or orphaned due to human activities.
If you choose to give monthly, your gift will make a bigger impact on wildlife that needs it the most. You'll rest assured that your gift will provide ongoing daily care for injured and orphaned wildlife.