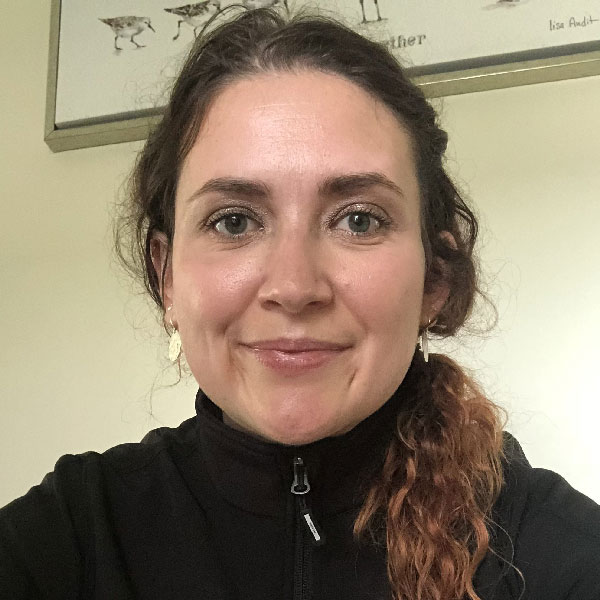 Holly Lillie
Executive Director
Holly joined the Alberta Institute for Wildlife Conservation (AIWC) team in June 2014 after previously managing a wildlife rehabilitation centre and then going on to work as an Oiled Wildlife Specialist for Focus Wildlife.

Originally from England, Holly has spent the past 15 years working with domestic, exotic, and native North American wildlife. Her experience with animals ranges from American robins to Amur tigers.

Holly has extensive project management experience, she loves to learn and enhance her skills and enjoys attending the National Wildlife Rehabilitator's Association conference annually, where she has presented for the past six years. She is proud to be a wildlife rehabilitator, giving wildlife the second chance they so richly deserve.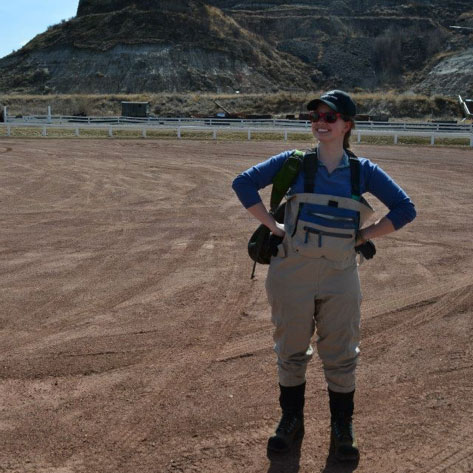 Katrina Terrill
Community Engagement Manager
Katrina runs the Education and Volunteer programs at the AIWC. She received a BSc. in Conservation Biology from the University of Alberta, along with a Master's degree in Geography from the University of Toronto. Katrina has been involved with conservation in a wide variety of ways over the past 9 years, including working as an environmental educator and endangered species biologist. At AIWC, Katrina focuses on increasing public knowledge and interest in a wide variety of Alberta wildlife, including bats, owls, and her personal favourite, skunks! She hopes that better understanding of these and other animals will lead people to better protect their local wildlife species.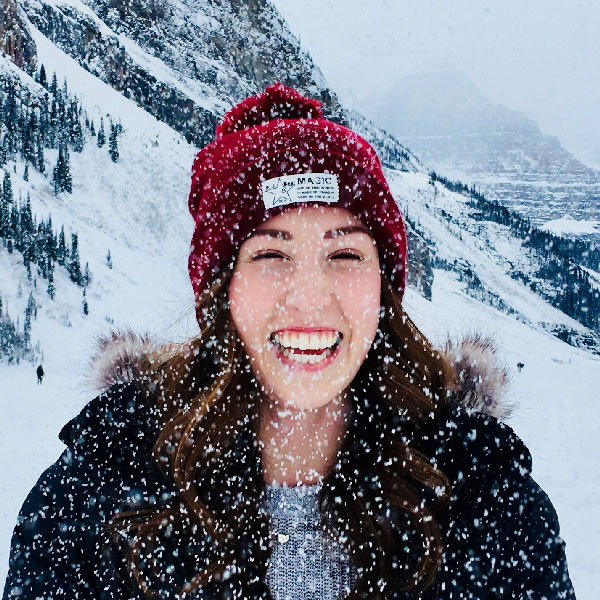 Robyn Cunningham-Dunlop
Office Administrator
Robyn's desire to continue to develop upon her varied education has brought her here, with the hopes that she might continue to learn about the rewarding profession of Wildlife Rehabilitation.

Robyn's atypical background resides in the area of Physical Anthropology and Bio-Archaeology. Specializing in areas such as Anthro-zoology and Zoo-archaeology. Having first completed her undergrad at the University of Victoria, she then went on to undertake prominent positions in archaeological excavations across the world. In addition to pursuing a secondary degree in Forensic Science.

Robyn jumped at the chance to accept a position at AIWC in order to expand her knowledge of wildlife conservation, donor management and fundraising. She is delighted to be involved in such an influential, and valuable institution.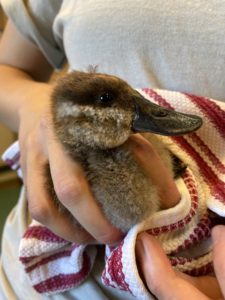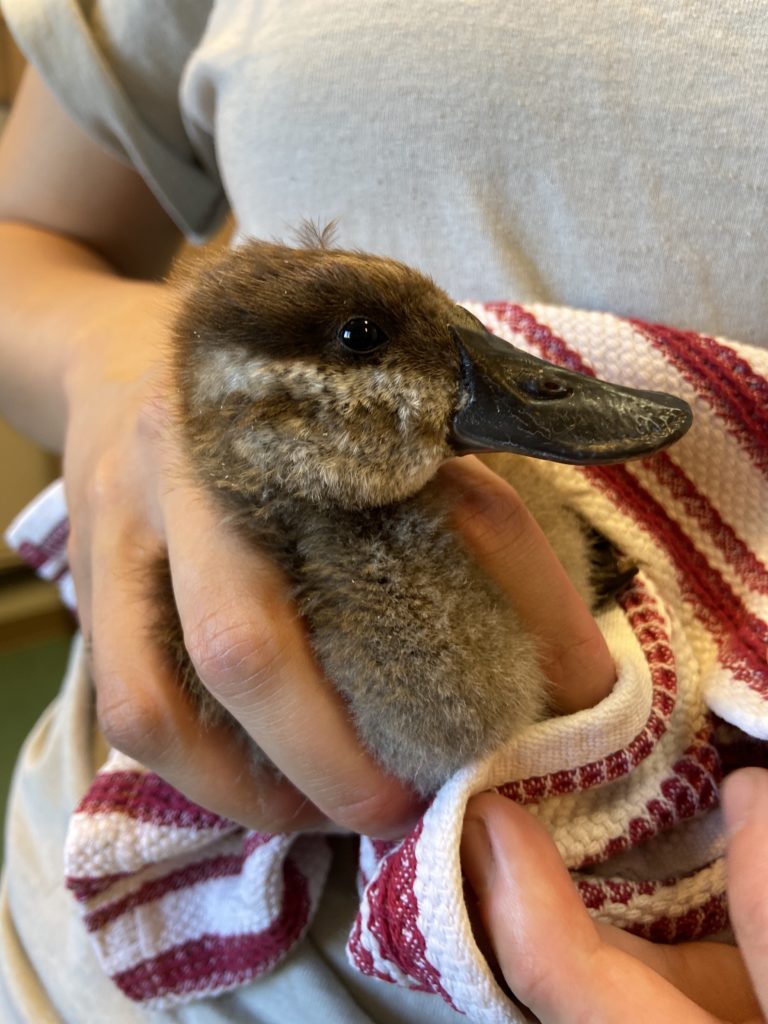 Dr. Jessica Khodadad
Veterinarian
Dr. Jessica Khodadad joins the AIWC team as the new veterinary intern through the National Wildlife Center. She graduated from Louisiana State University (Go Tigers) with her Veterinary degree in 2012. From there she worked in general practice for 5 years, at a small practice in central Florida, which is where she typically calls home.

She has always been fascinated with wildlife medicine and recently made the jump to achieve her dream of working with and helping wildlife. She has transferred to Calgary from Nova Scotia where she had spent the last 2 years working as a Veterinary intern at Hope for Wildlife. She is very excited to be joining the team and looks forward to working with everyone to provide the best medicine we can for Alberta's wildlife.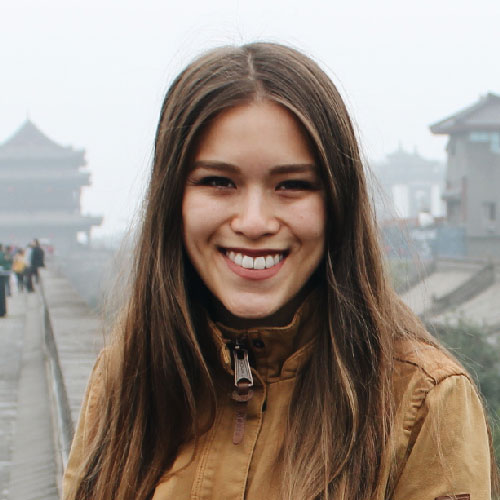 Jenna Anthony
Rehabilitation Manager
Jenna joined AIWC in the spring of 2018 as a Wildlife Rehabilitator after completing her B.Sc. in Biology at the University of Calgary. Her passion for wildlife was spurred on at a young age and she is excited to continue her career caring for Alberta's wildlife and being an advocate for wildlife conservation.

Jenna is expanding her skill sets and knowledge through her various volunteer efforts and the invaluable experience she is gaining as a member of AIWC's team.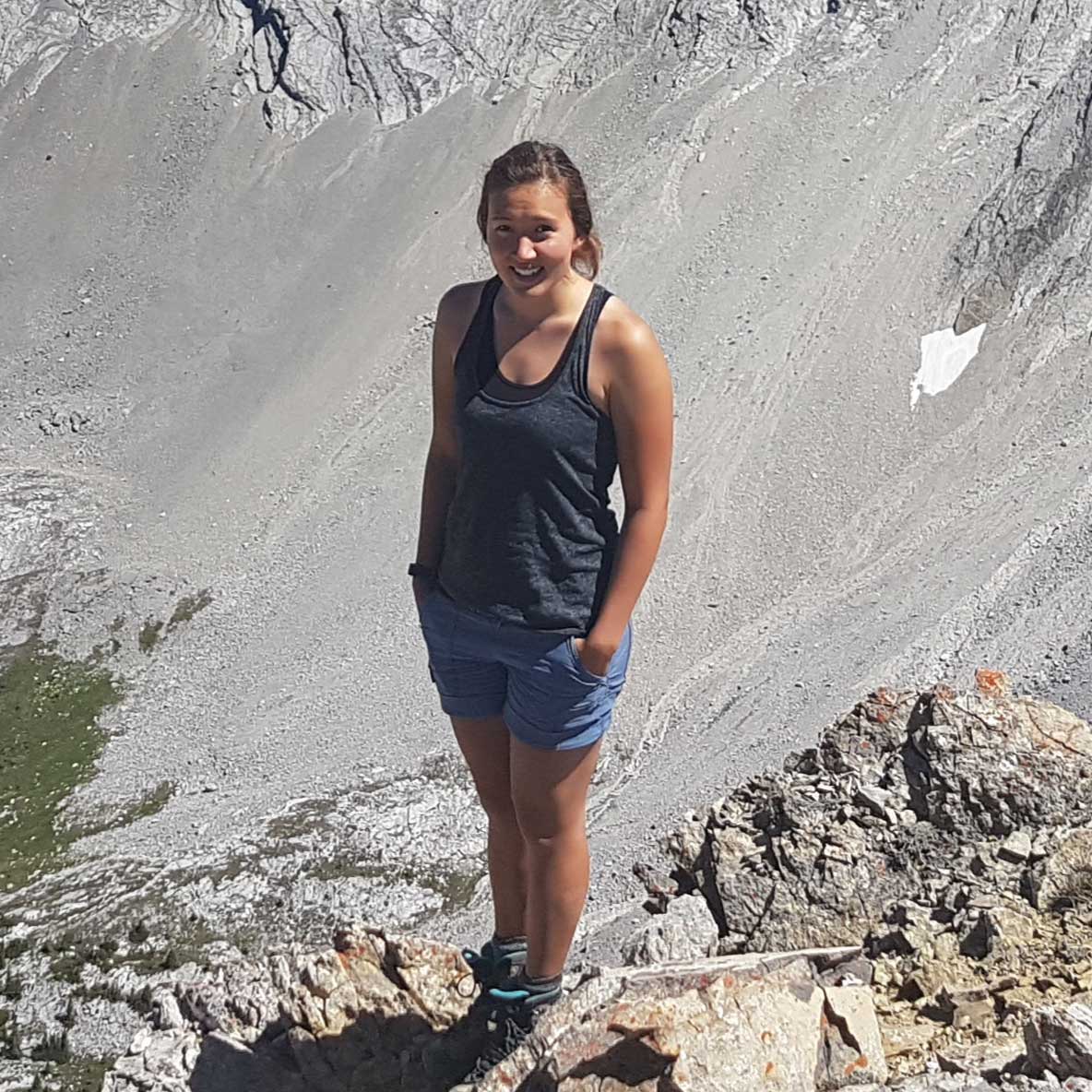 Rachel Swart
Assistant Rehabilitation Manager
Rachel first started with AIWC as a summer student in 2017. Since completing her B.Sc. in Ecology from the University of Calgary, her passion has remained with animals and nature and she is excited to join the AIWC team and make a career out of helping wildlife. She is keen on learning all she can and developing her skills in wildlife rehabilitation. She spends her free time outdoors in the mountains doing various activities. Rachel's previous experience includes field research in Belize and Kananaskis, water quality monitoring on oil rig sites, and as a vet tech assistant at an emergency veterinary hospital.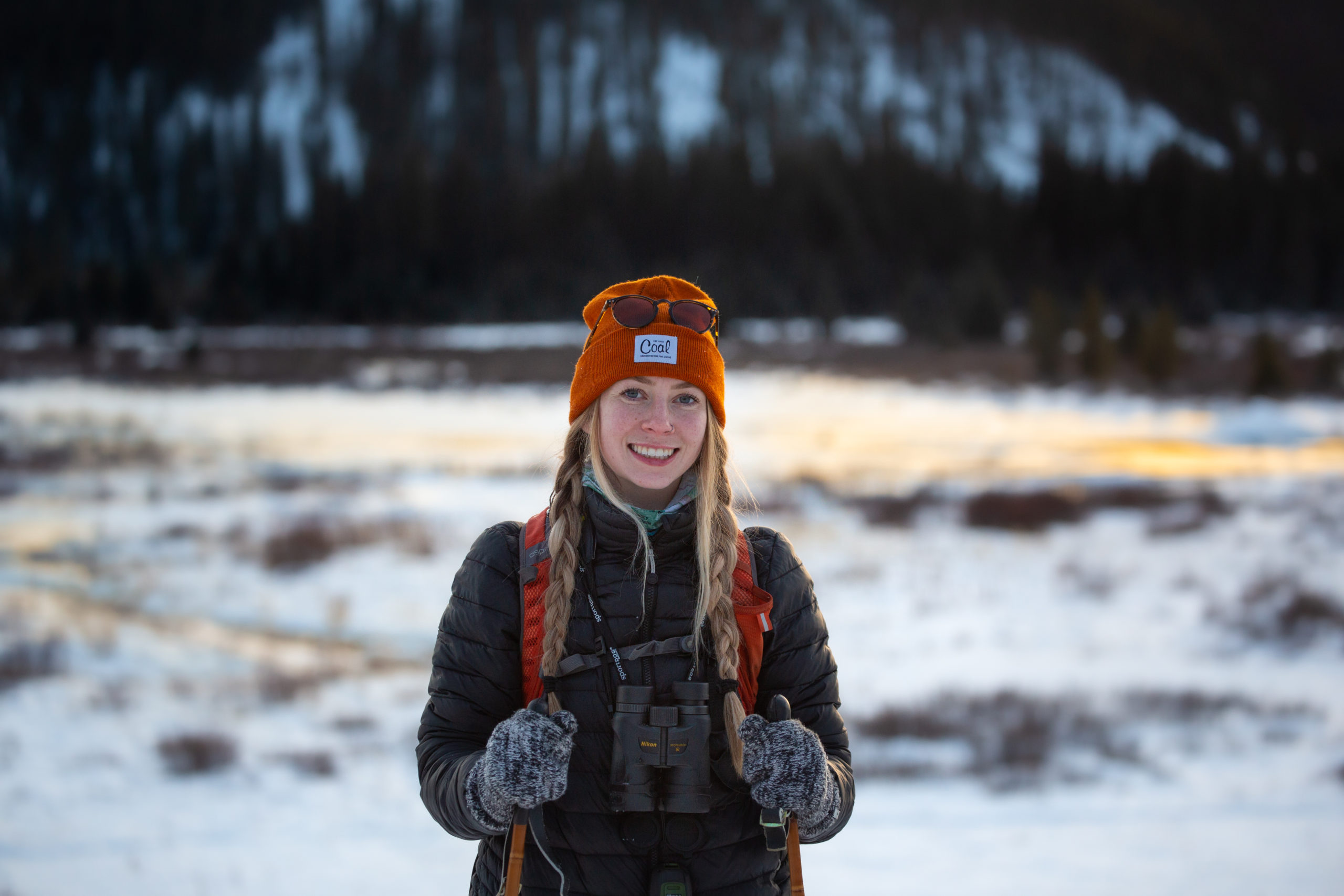 Jessica Hay


Wildlife Rehabilitator

Jessica first joined the team as a summer student in 2020. With a profound love for wildlife and wildlife conservation, she had no hesitation about continuing her career at AIWC as a wildlife rehabilitator.

Her background consists of various volunteer efforts, such as working at a marine conservation site in Naples, Italy. She has extensive experience with canines, varying from sled dogs to wolfdogs and wolves. She has also been involved with teaching dog owners how to manage aggressive and reactive dogs.

Jessica enjoys spending her free time hiking and skiing in the mountains with her two dogs. She prides herself on continuing to advance her education and, most importantly, has a passion for her role with AIWC.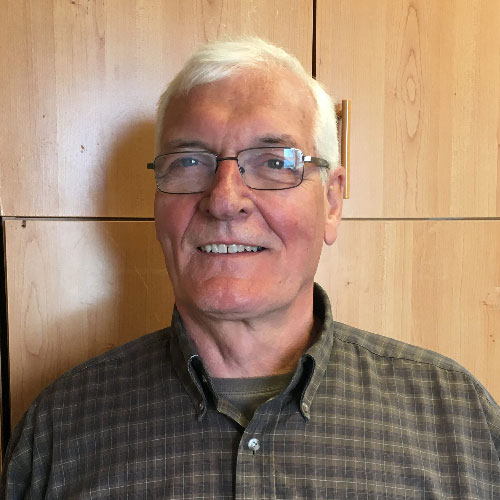 David Ross
Facilities Coordinator
David grew up on a small mixed farm bordering on wilderness in rural Manitoba. Growing up so close to nature, he developed a deep love for nature and all forms of wildlife.

Leaving this behind at 17, he went to Ontario to find his fortune, working as a farm hand, a cooks helper in a penitentiary, in a factory, and then underground as a hard rock miner in Sudbury, Ontario. Not seeing a future in these he returned to Manitoba, completed his grade twelve and went on to obtain a Bachelor of Science in Biology. David took a job as a research assistant studying the tiny clay-colored sparrow but this did not last as money ran out.

He changed direction again, obtaining an MBA at the University of Manitoba, which led him to a career in business working in Manitoba, Alberta, BC, the Yukon, Holland, and Scotland. Although this provided a career with much opportunity and allowed him to raise a family he never stopped missing the wilderness and its riches.

After retiring David followed his daughter, who was a volunteer for 5 years at AIWC, and joined in 2013 as a centre volunteer in animal care. In the past two years he has focused on construction and maintenance, making him a fit for this position. David is excited to have this opportunity to contribute further and give back to nature.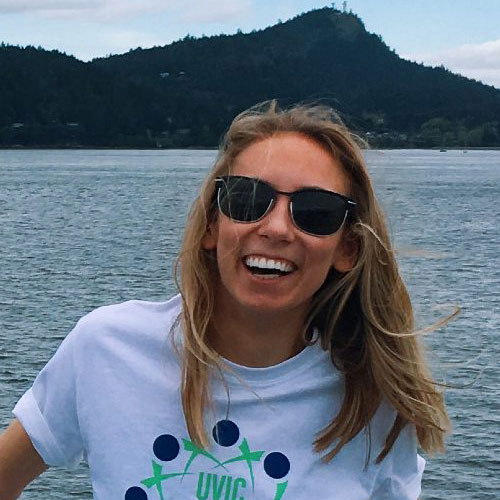 Erin Casper
Wildlife Rehabilitator
Erin joined AIWC in the spring of 2016 as an intern. Following the completion of her B.Sc. in Biology at the University of Victoria, she was thrilled to return to the AIWC team to begin a career dedicated to the health of Canada's wildlife.

An Alberta native, Erin's previous work includes ecosystem health, wildlife population monitoring, shelter medicine, and small animal veterinary assistance. She is a Certified Wildlife Rehabilitator with the International Wildlife Rehabilitation Council, and a Biologist in Training with the Alberta Society of Professional Biologists. In her free time, she volunteers banding migratory songbirds and owls.

Erin is pursuing her dream of being accepted into veterinary school to work in wildlife and conservation medicine, while continuing to learn, refine her skills, and help wildlife in need at AIWC.