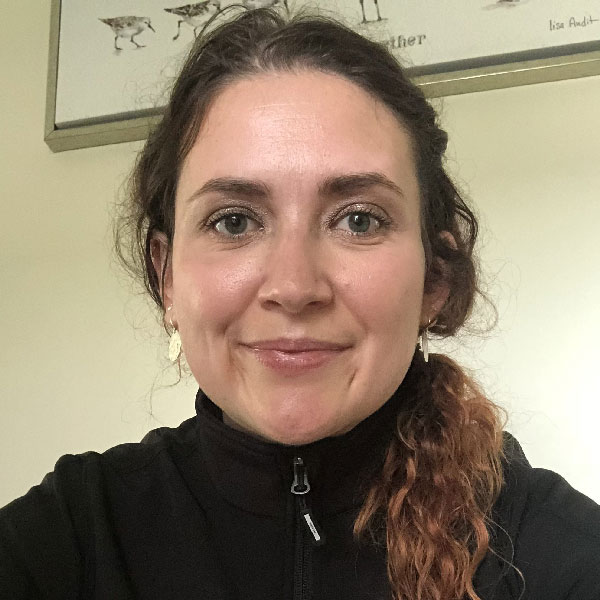 Holly Lillie
Executive Director
Holly joined the Alberta Institute for Wildlife Conservation (AIWC) team in June 2014 after previously managing a wildlife rehabilitation centre and then going on to work as an Oiled Wildlife Specialist for Focus Wildlife.

Originally from England, Holly has spent the past 16 years working with domestic, exotic, and native North American wildlife. Her experience with animals ranges from American robins to Amur tigers.

Holly has extensive project management experience, she loves to learn and enhance her skills and enjoys attending the National Wildlife Rehabilitator's Association conference annually, where she has presented for the past several years. She is proud to be a wildlife rehabilitator, giving wildlife the second chance they so richly deserve.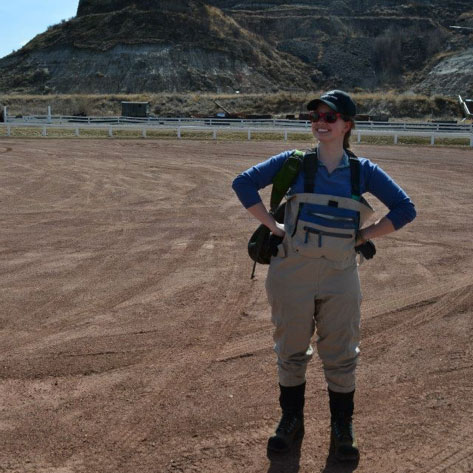 Katrina Terrill
Community Engagement Manager
Katrina runs the Education and Volunteer programs at the AIWC. She received a BSc. in Conservation Biology from the University of Alberta, along with a Master's degree in Geography from the University of Toronto. Katrina has been involved with conservation in a wide variety of ways over the past 13 years, including working as an environmental educator and endangered species biologist. At AIWC, Katrina focuses on increasing public knowledge and interest in a wide variety of Alberta wildlife, including bats, owls, and her personal favourite, skunks! She hopes that better understanding of these and other animals will lead people to better protect their local wildlife species.

On maternity leave until June 2023.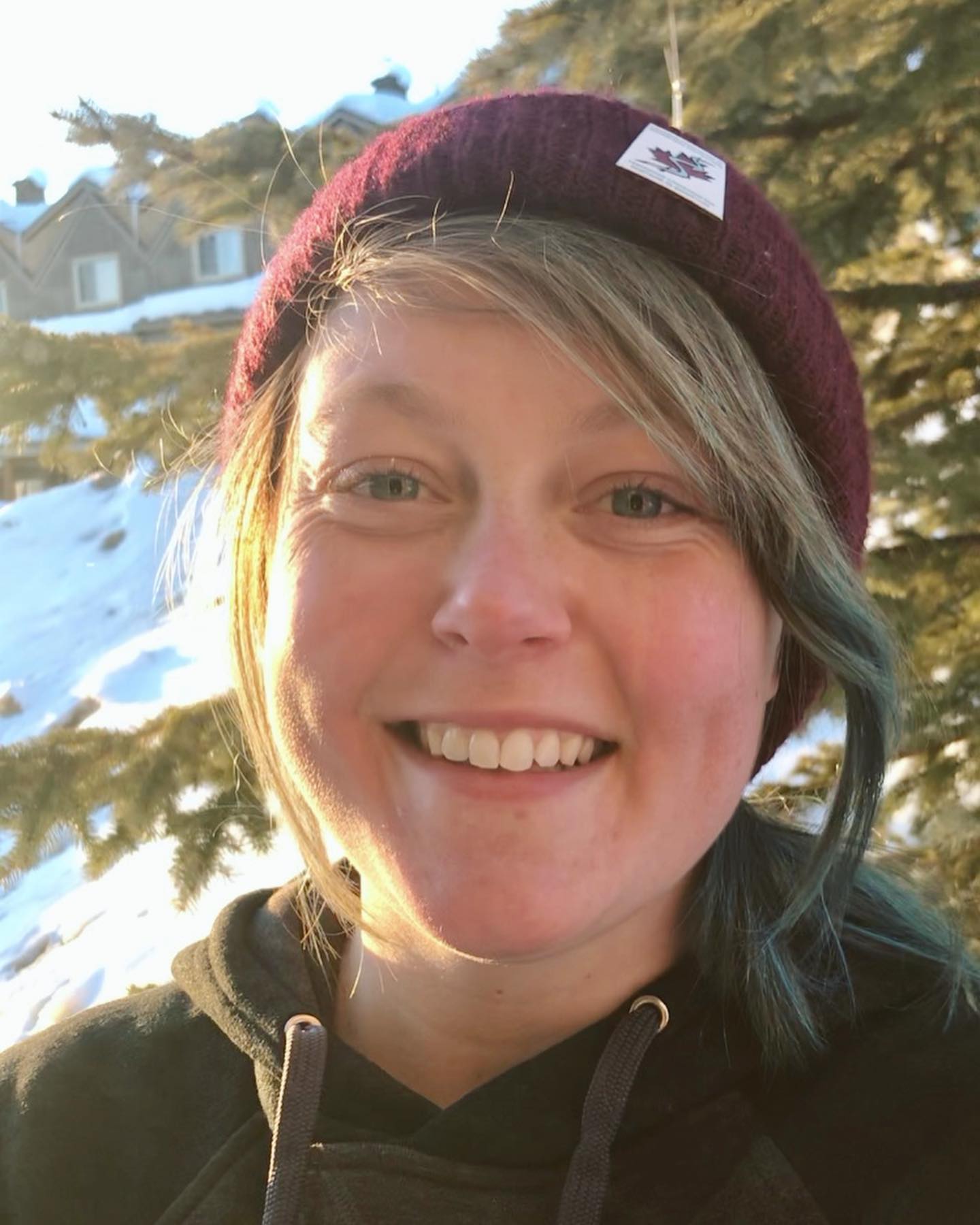 Taz Scully
Community Engagement Manager
Taz is responsible for the Education and Volunteer Programs at the AIWC whilst the amazing Katrina Terrill is on maternity leave. Her passion for conservation and asking thousands of questions started very young and she later went on to complete a Bachelor of Environmental Science (Wildlife and Conservation Biology) before focusing heavily on conservation-specific education in her career.

Taz is an Australian who is obsessed with snow and so found herself moving to Canada for her new adventure. She loves constantly learning more about the similarities and differences between Australian and Canadian ecology, and is thrilled to get to educate so many people on all of these amazing Albertan species the AIWC works with. Taz is also the first port of call for our incredible team of volunteers and brings many years of volunteer and people management experience to that role. Questions are some of our best learning tools so always feel comfortable shooting one Taz's way.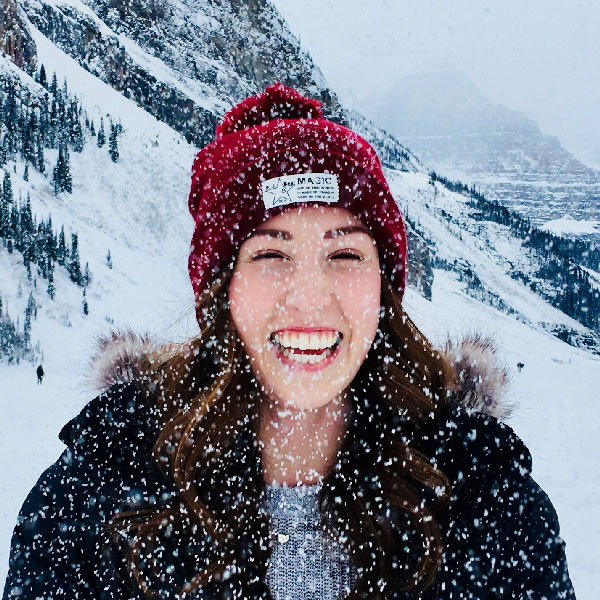 Robyn Cunningham-Dunlop
Office Administrator
Robyn's desire to continue to develop upon her varied education has brought her here, with the hopes that she might continue to learn about the rewarding profession of Wildlife Rehabilitation.

Robyn's atypical background resides in the area of Physical Anthropology and Bio-Archaeology. Specializing in areas such as Anthro-zoology and Zoo-archaeology. Having first completed her undergrad at the University of Victoria, she then went on to undertake prominent positions in archaeological excavations across the world. In addition to pursuing a secondary degree in Forensic Science.

Robyn jumped at the chance to accept a position at AIWC in order to expand her knowledge of wildlife conservation, donor management and fundraising. She is delighted to be involved in such an influential, and valuable institution.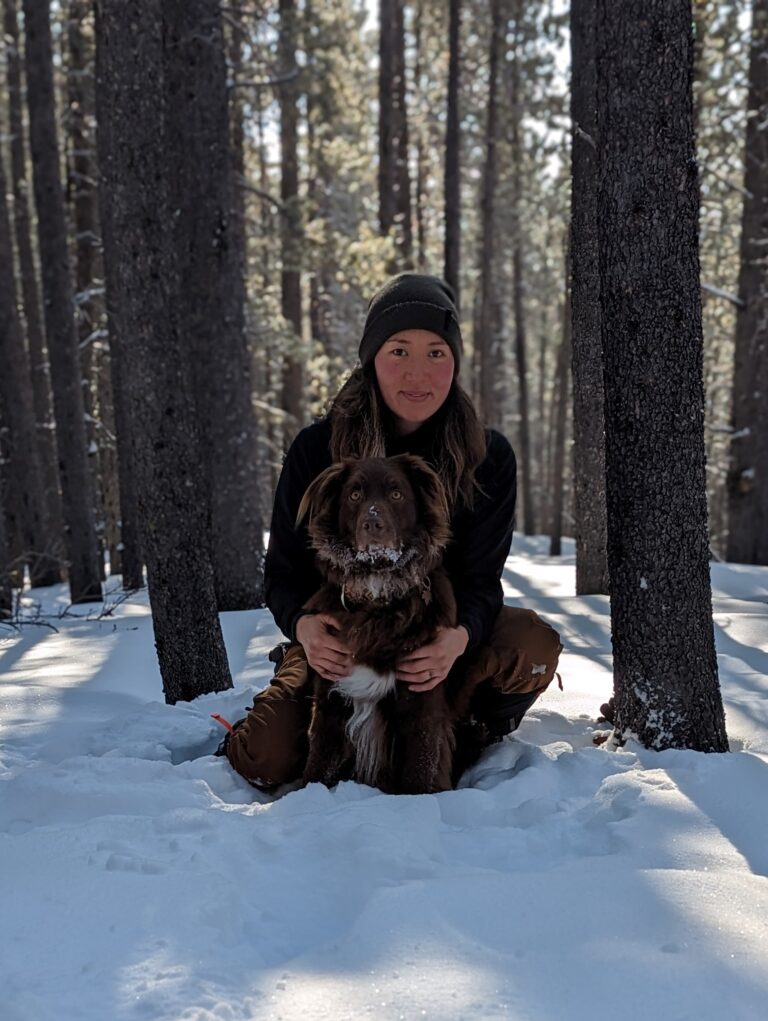 Rachel Swart
Communications Coordinator
Rachel first joined AIWC as a summer student in 2017. Once graduating with her B.Sc. in Ecology and Primatology from the University of Calgary, Rachel moved into a fulltime role as a wildlife rehabilitator at AIWC. Rachel has always had a passion for animals and the environment. Her previous experience involved working with wild and domestic animals in field research, environmental monitoring, and in an emergency veterinary hospital.

Over the years at AIWC Rachel has gained new skills and learned a great deal about Alberta wildlife and wildlife rehabilitation. She is keen to learn a new field and use what knowledge she has gained over the years to continue helping wildlife as the Communications Coordinator for AIWC.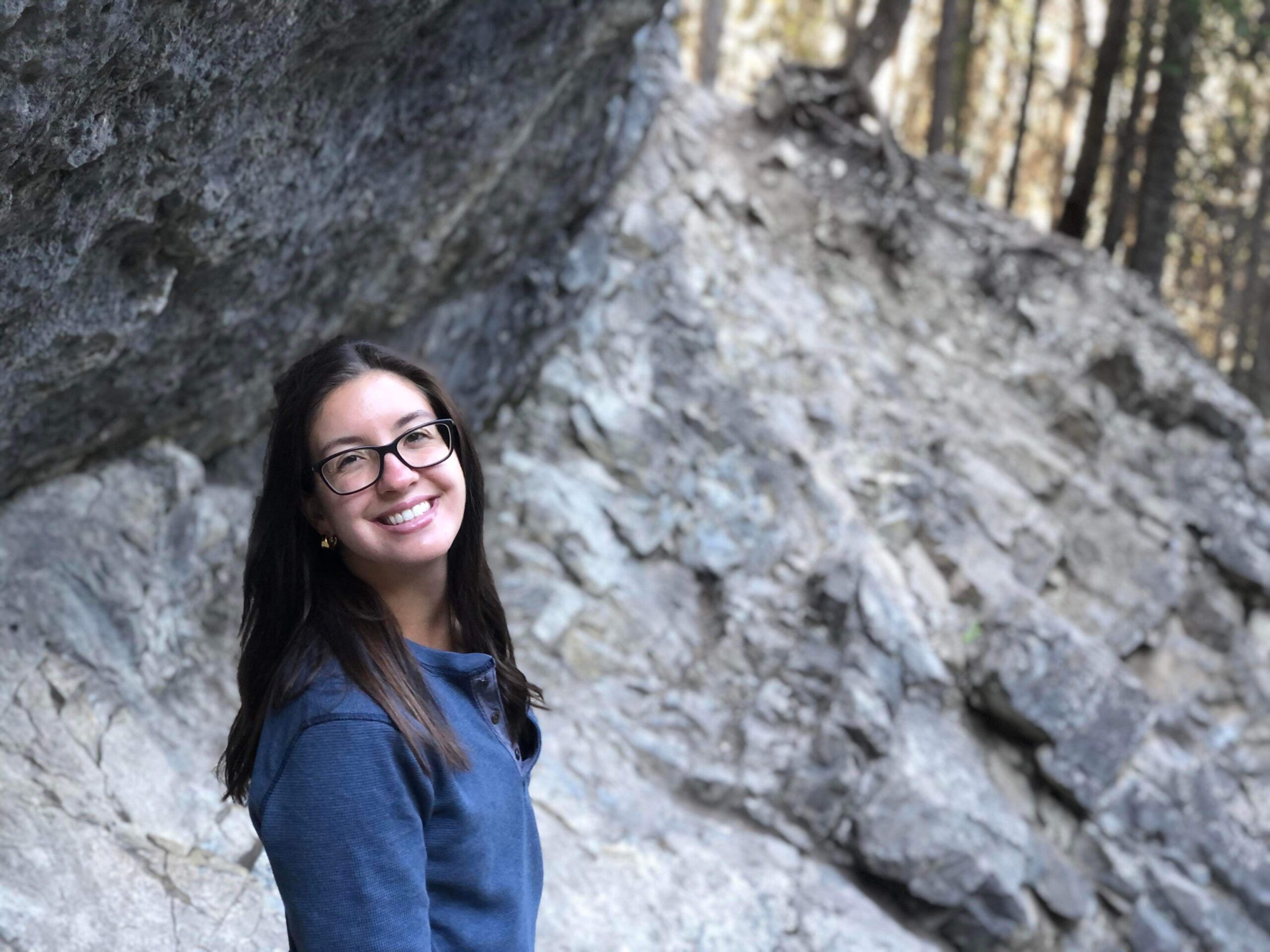 Cassidy Taylor
Fundraising Coordinator
Cassidy initially began her journey at AIWC in September of 2020 as a hotline volunteer. She was eager to learn more and signed up for additional volunteer roles which further led to the opportunity and privilege to join the team as a summer student. Her knowledge and experience comes from nearly 10 years of working in the service industry. Those years have taught her that people and projects thrive when individuals lead with kindness, have a sense of humility and humour and focus on team development. She is thrilled to continue exploring her passion for wildlife conservation full-time and help spread awareness about the remarkable work being done here at the wildlife hospital. Cassidy believes that everyone has the capacity to make a positive impact and hopes to inspire others to get involved in their local communities.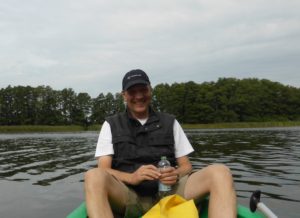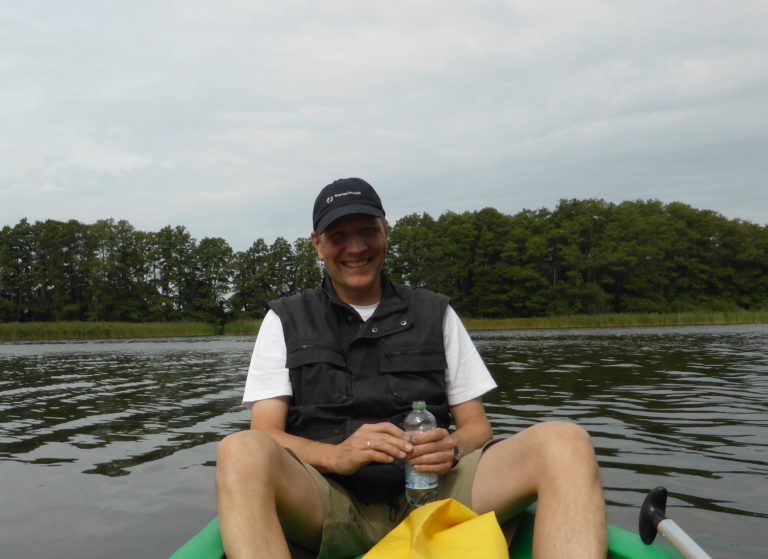 Gerhard doege
Facilities Coordinator
Gerhard, who joined AIWC in May 2022, likes to contribute and collaborate jointly with volunteers to ensure the institute and its facilities stay in the right shape to enable the crucial wildlife rehabilitation work. He has a University Degree in Business Economics and graduated in 1991 on his final year project to discuss the proactive inclusion of environmental requirements into company policies and processes.

Gerhard moved from Germany with his family in 2008. Living only within minutes from the AIWC, they value the natural treasure that many Canadians still have the privilege to experience.Gerhard believes that we need to constantly try and reflect on our actions and aspirations with regards to their impact on the natural environment. Processes we have once unknowingly initiated, have lead to a daily loss of species, and they will further damage vital ecosystems if not reversed.

Gerhard loves to explore Alberta on longer journeys with his canoe in the company of family and friends.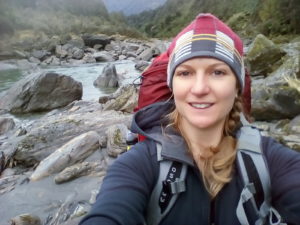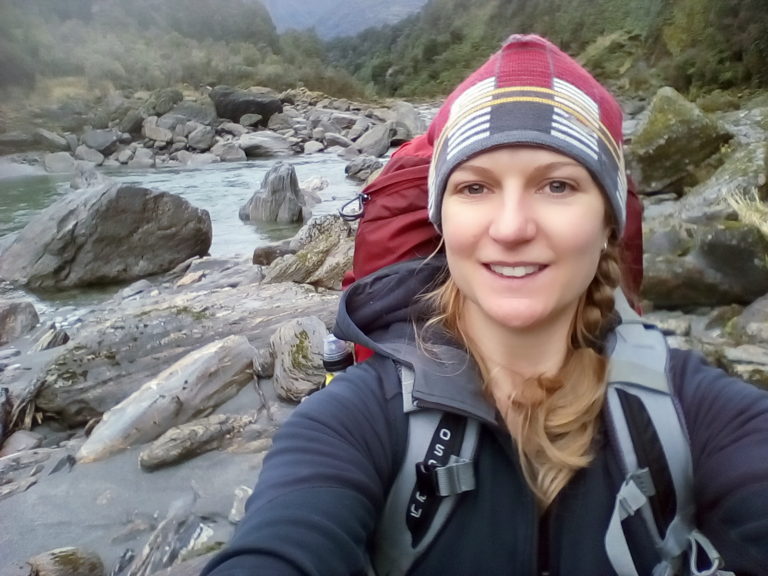 Dr. Cassandra Lapham-Simpson
Veterinarian
Dr. Cassandra Lapham-Simpson is our wildlife veterinary intern. She graduated from Colorado State University in Fort Collins in 2011. She has worked as a small animal vet in general and emergency clinics in the United States and as a farm animal vet in New Zealand, where she cared for a variety of large animals. Dr. Cassie has had a long held interest in wildlife medicine and has gained a diverse clinical background through wildlife/zoo medicine courses, volunteer experiences, and clinical practice. She is enthusiastic about making the switch to a full-time wildlife role through her position at the AIWC and is excited to work with such a dedicated and knowledgeable team.
Miranda Collins
Rehabilitation Manager
Miranda is the Rehabilitation Manager at AIWC and leads the dedicated rehabilitation team. Throughout her career, she has collaborated with some of Alberta's most esteemed veterinarians in both domestic and wildlife medicine. Miranda has also volunteered for various not-for-profit organizations in animal conservation, gaining valuable experience through her diverse roles.

Miranda is dedicated to making a positive impact on wildlife conservation and feels fortunate to be working for an organization that shares her values. Miranda is committed to rehabilitating and releasing Alberta's wildlife back into their natural habitats where they can thrive.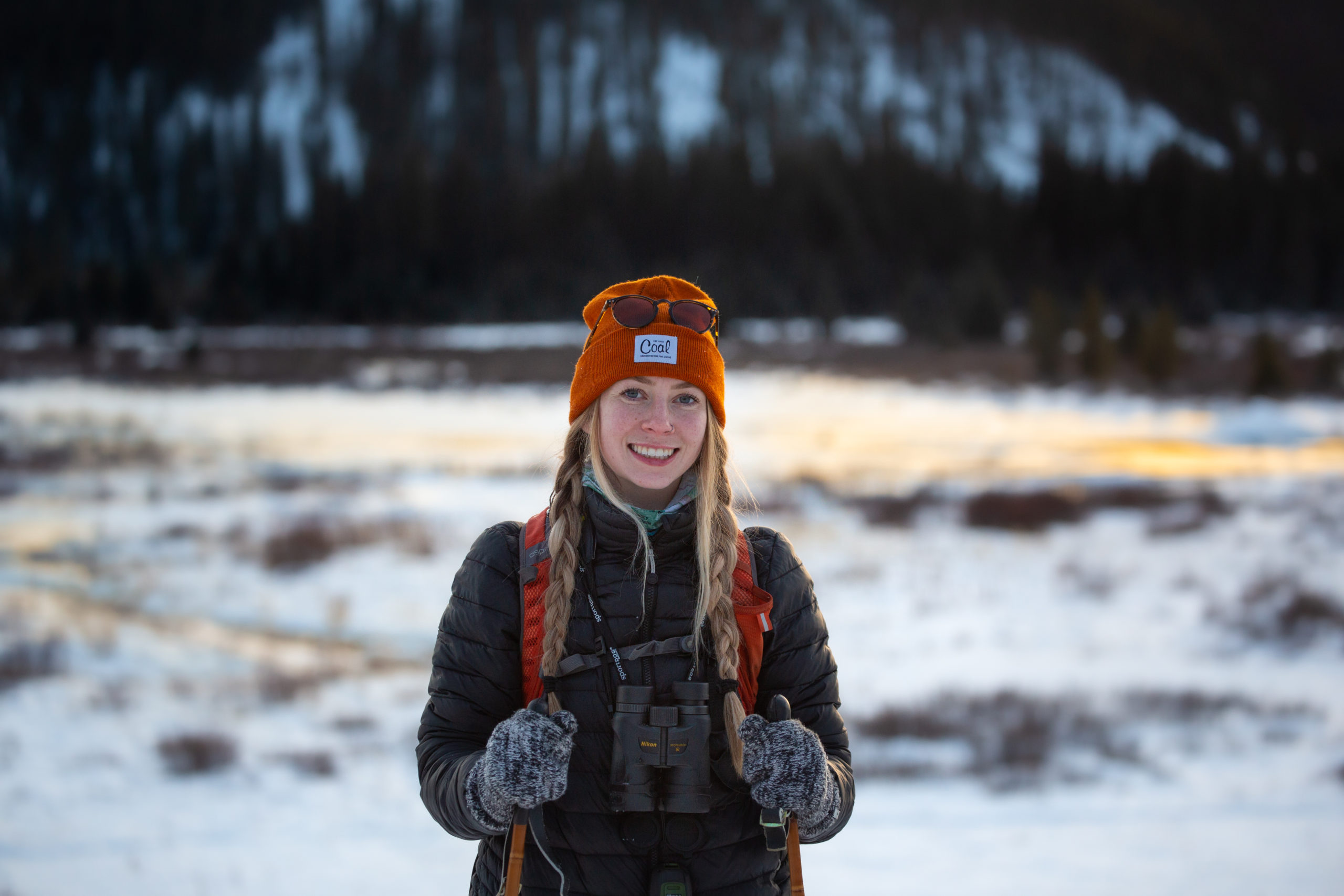 Jessica HAY
Assistant Rehabilitation Manager
Jessica first joined the team as a summer student in 2020. With a profound love for wildlife and wildlife conservation, she had no hesitation about continuing her career at AIWC as a wildlife rehabilitator.

Her background consists of various volunteer efforts, such as working at a marine conservation site in Naples, Italy. She has extensive experience with canines, varying from sled dogs to wolfdogs and wolves. She has also been involved with teaching dog owners how to manage aggressive and reactive dogs.

Jessica enjoys spending her free time hiking and skiing in the mountains with her two dogs. She prides herself on continuing to advance her education and, most importantly, has a passion for her role with AIWC.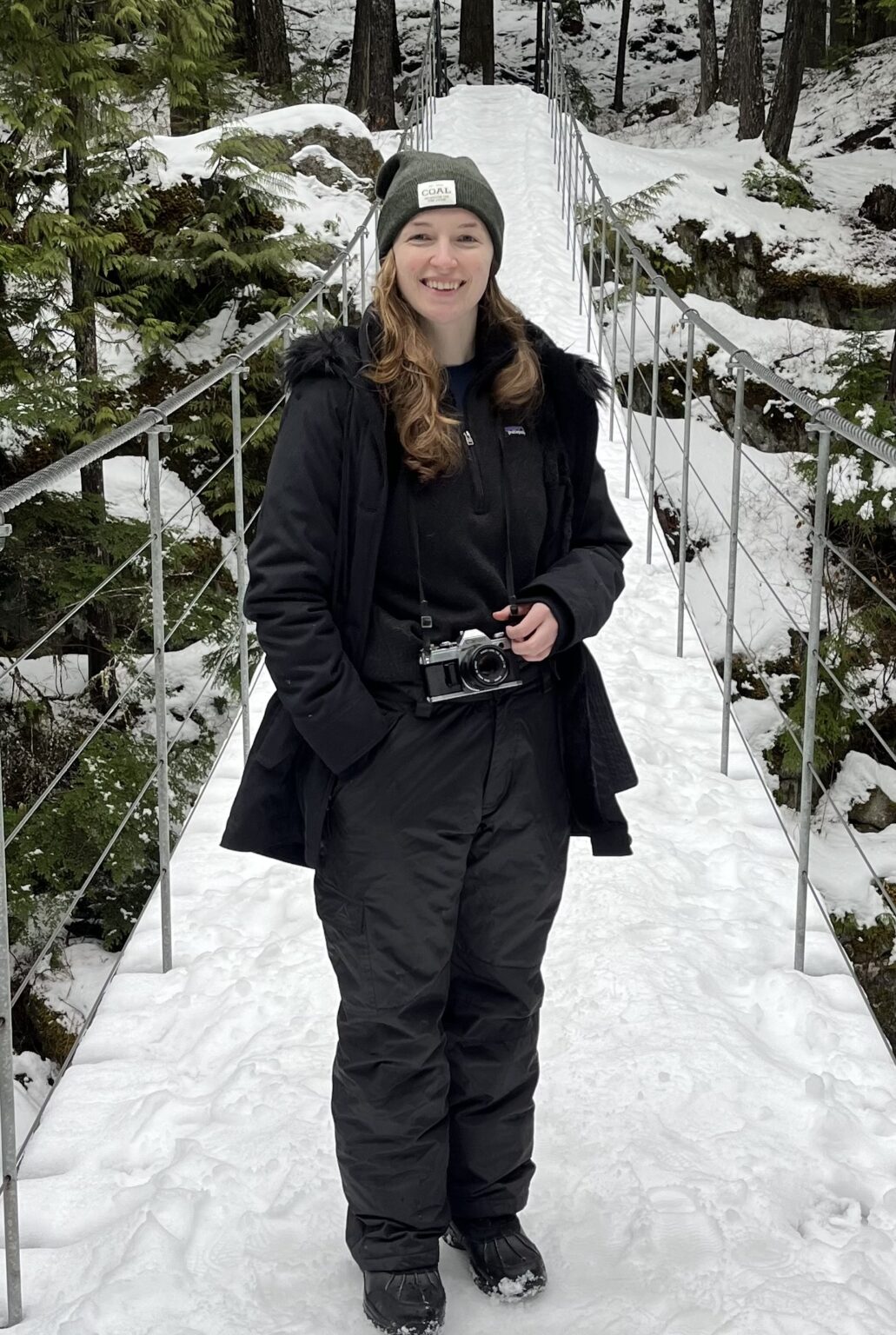 Cassandra Lacusta
Wildlife Rehabilitator
Cassandra moved to Alberta in the spring of 2023 from British Columbia where she was born and raised. She earned a Bachelor of Science from the University of Victoria where she majored in both biology and earth and ocean sciences.

During her time in university she started working at a wildlife rehabilitation center outside of Vancouver where she specialized in avian and bat patients. She also spent time working at the Vancouver Aquarium and the Marine Mammal Rescue Center where she got to expand her love and knowledge of all the ocean organisms. In her spare time she enjoys shooting and developing film photography and getting into the mountains as often as she can.

Cassandra is very excited to learn about and work with Alberta's wildlife as well as get more hands on experience with rehabilitating mammals at AIWC.