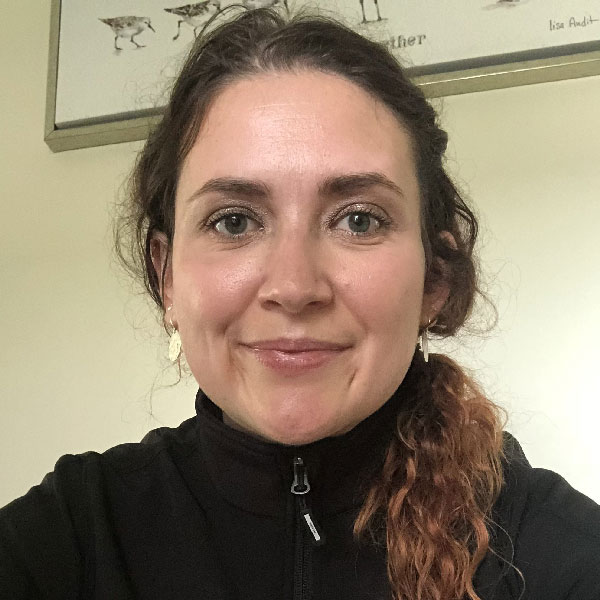 Holly Lillie
Executive Director
Holly joined the Alberta Institute for Wildlife Conservation (AIWC) team in June 2014 after previously managing a wildlife rehabilitation centre and then going on to work as an Oiled Wildlife Specialist for Focus Wildlife.

Originally from England, Holly has spent the past 16 years working with domestic, exotic, and native North American wildlife. Her experience with animals ranges from American robins to Amur tigers.

Holly has extensive project management experience, she loves to learn and enhance her skills and enjoys attending the National Wildlife Rehabilitator's Association conference annually, where she has presented for the past several years. She is proud to be a wildlife rehabilitator, giving wildlife the second chance they so richly deserve.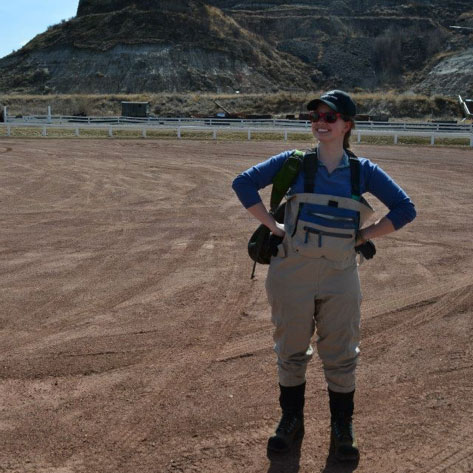 Katrina Terrill
Community Engagement Manager
Katrina runs the Education and Volunteer programs at the AIWC. She received a BSc. in Conservation Biology from the University of Alberta, along with a Master's degree in Geography from the University of Toronto. Katrina has been involved with conservation in a wide variety of ways over the past 13 years, including working as an environmental educator and endangered species biologist. At AIWC, Katrina focuses on increasing public knowledge and interest in a wide variety of Alberta wildlife, including bats, owls, and her personal favourite, skunks! She hopes that better understanding of these and other animals will lead people to better protect their local wildlife species.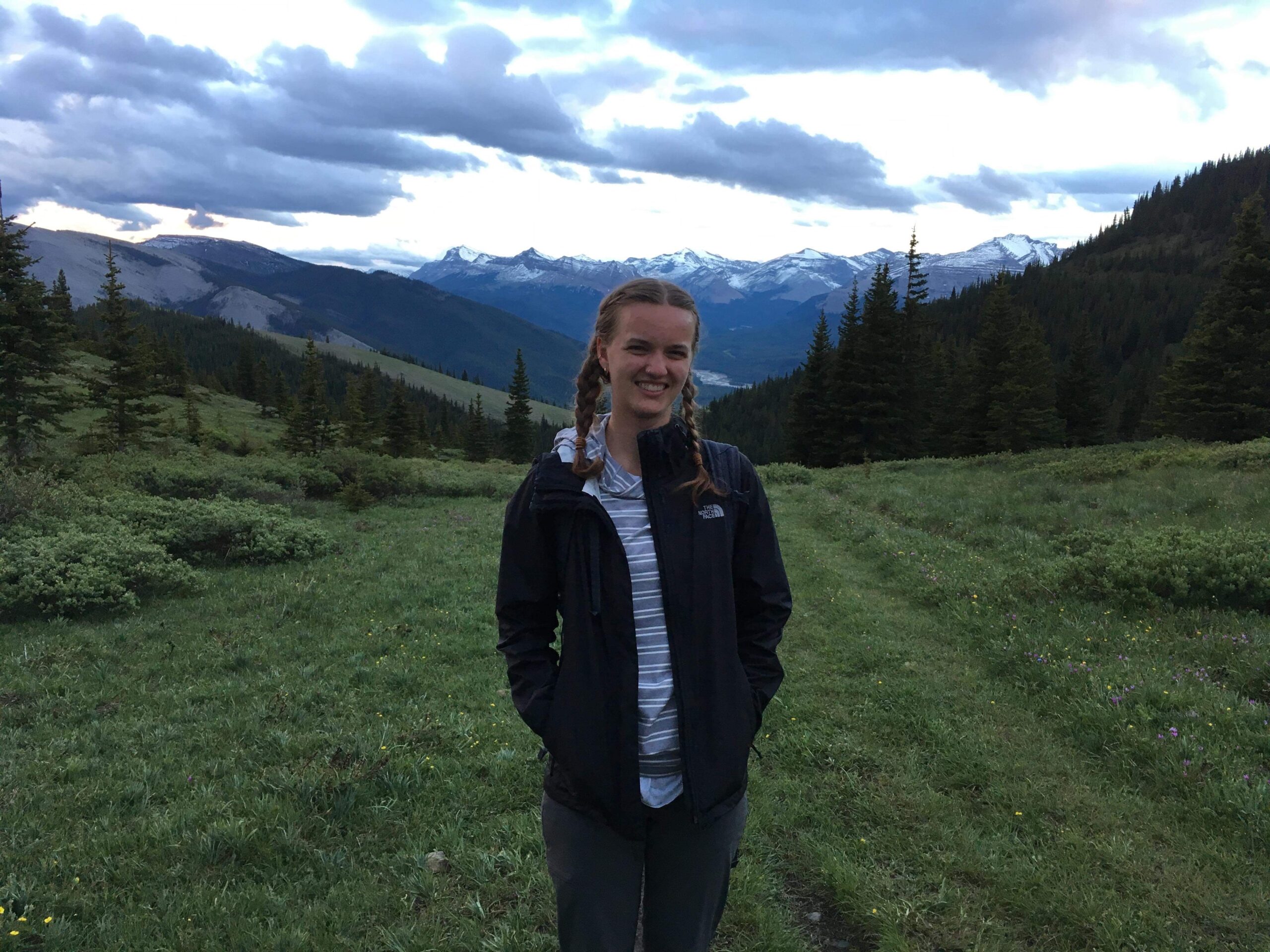 Alex Kellington
Community Engagement Coordinator
Alex's background is in human health sciences, and she received her degree in Biomedical Sciences from the University of Calgary. Her work experience includes research and animal husbandry, and she is now growing her career in conservation and education. She is excited to be joining the AIWC team, as she has always had a passion for animals and sharing her perspective with others.

Outside of work, Alex loves to hike, camp, and cross-country ski. She is grateful to live so close to the mountains and experience the natural world around her.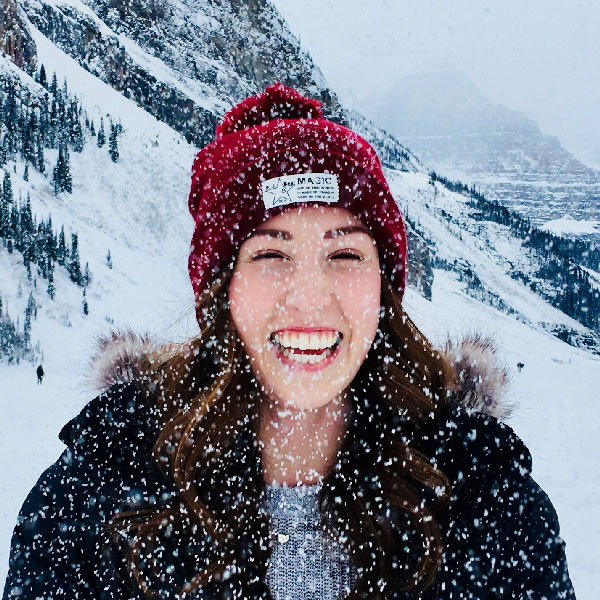 Robyn Cunningham-Dunlop
Office Administrator
Robyn's desire to continue to develop upon her varied education has brought her here, with the hopes that she might continue to learn about the rewarding profession of Wildlife Rehabilitation.

Robyn's atypical background resides in the area of Physical Anthropology and Bio-Archaeology. Specializing in areas such as Anthro-zoology and Zoo-archaeology. Having first completed her undergrad at the University of Victoria, she then went on to undertake prominent positions in archaeological excavations across the world. In addition to pursuing a secondary degree in Forensic Science.

Robyn jumped at the chance to accept a position at AIWC in order to expand her knowledge of wildlife conservation, donor management and fundraising. She is delighted to be involved in such an influential, and valuable institution.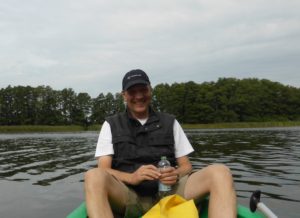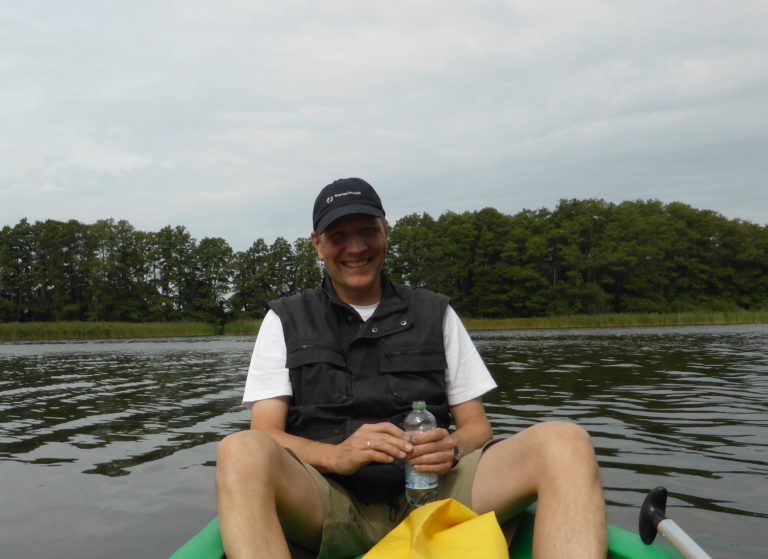 Gerhard doege
Facilities Coordinator
Gerhard, who joined AIWC in May 2022, likes to contribute and collaborate jointly with volunteers to ensure the institute and its facilities stay in the right shape to enable the crucial wildlife rehabilitation work. He has a University Degree in Business Economics and graduated in 1991 on his final year project to discuss the proactive inclusion of environmental requirements into company policies and processes.

Gerhard moved from Germany with his family in 2008. Living only within minutes from the AIWC, they value the natural treasure that many Canadians still have the privilege to experience.Gerhard believes that we need to constantly try and reflect on our actions and aspirations with regards to their impact on the natural environment. Processes we have once unknowingly initiated, have lead to a daily loss of species, and they will further damage vital ecosystems if not reversed.

Gerhard loves to explore Alberta on longer journeys with his canoe in the company of family and friends.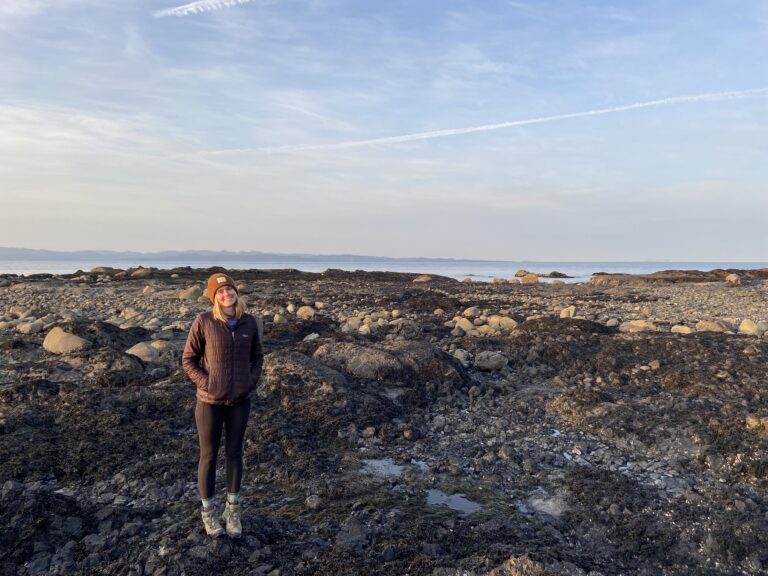 Dr. Cara Newberry
Veterinarian
Dr. Cara Newberry is our wildlife veterinary intern. She is a California native, where she grew up and went to both undergrad and veterinary school. She has always had an interest in conservation and got involved in both wildlife research and rehabilitation during school. After graduating, she completed a small animal internship with a focus on exotics, prior to starting at AIWC. She is super excited to get to work in wildlife full time and gain experience with a whole range of new species. In her free time, she loves to be outside - climbing, snowboarding, or exploring the mountains with her dog.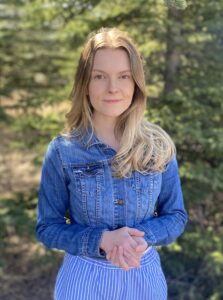 Miranda Collins
Rehabilitation Manager
Miranda is the Rehabilitation Manager at AIWC and leads the dedicated rehabilitation team. Miranda has also volunteered for various not-for-profit organizations in animal conservation, gaining valuable experience through her diverse roles.

Miranda is dedicated to making a positive impact on wildlife conservation and feels fortunate to be working for an organization that shares her values. Miranda is committed to rehabilitating and releasing Alberta's wildlife back into their natural habitats where they can thrive.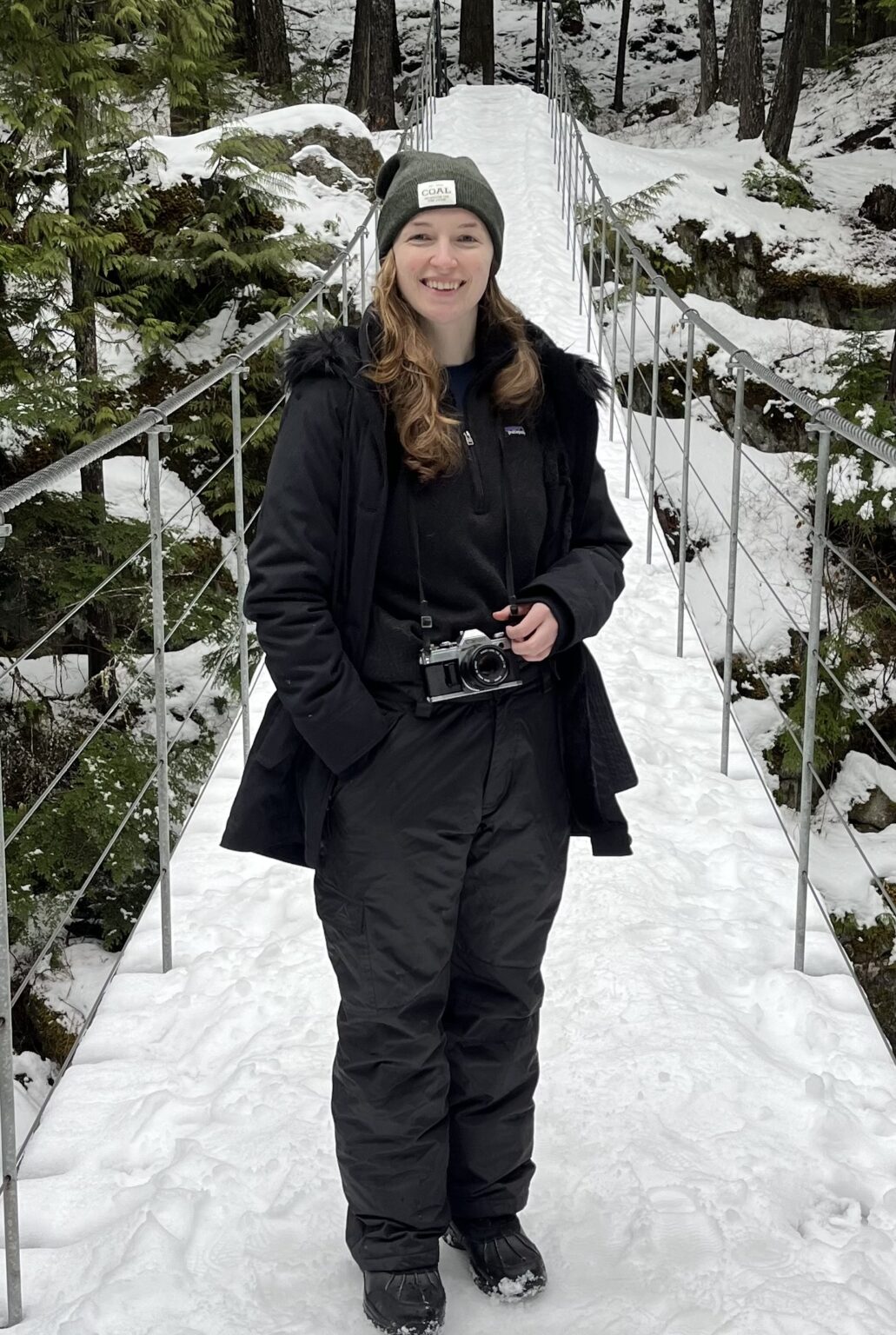 Cassandra Lacusta
Assistant Rehabilitation Manager
Cassandra moved to Alberta in the spring of 2023 from British Columbia where she was born and raised. She earned a Bachelor of Science from the University of Victoria where she majored in both biology and earth and ocean sciences.

During her time in university she started working at a wildlife rehabilitation center outside of Vancouver where she specialized in avian and bat patients. She also spent time working at the Vancouver Aquarium and the Marine Mammal Rescue Center where she got to expand her love and knowledge of all the ocean organisms. In her spare time she enjoys shooting and developing film photography and getting into the mountains as often as she can.

Cassandra is very excited to learn about and work with Alberta's wildlife as well as get more hands on experience with rehabilitating mammals at AIWC.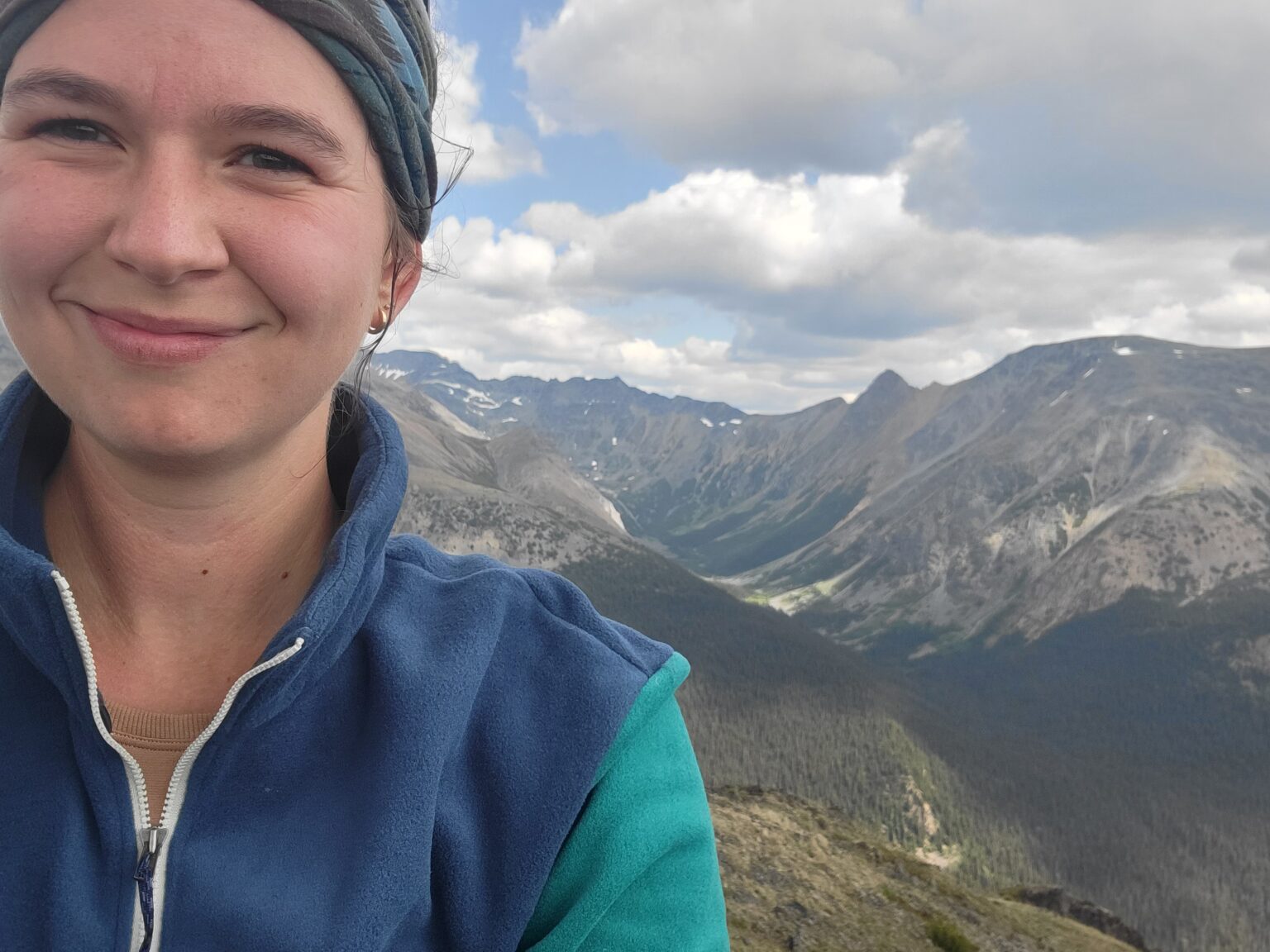 Samantha Vogt
Wildlife Rehabilitator
Samantha grew up in Southern Alberta and gained her Bachelor in Conservation Enforcement at Lethbridge College. She spent four years at a wildlife rehabilitation center in Northern British Columbia, specializing in black bear, grizzly bear and moose rehabilitation. This developed a passion for wildlife rehabilitation and a drive to work full-time in the field.

She spends her spare time hiking, camping and learning to rock climb. Samantha would like to continue to use her knowledge and experience to provide the best care to wildlife in need, and share with the public what they can do to help.