Preserving the legacy of wildlife
By rescuing, rehabilitating, and releasing injured wildlife.
animals admitted into care since our founding, representing 250 Alberta species
Our actions impact the environment and its wildlife. Our province is home to 587 wildlife species — one of the most diverse areas in the world. Wildlife health is an important indicator to the health of our environment. 
95% of animals admitted to AIWC's care are injured or orphaned due to human activity. Wildlife is critical to our survival, and with your support, we are working to ensure future generations can enjoy the animals that call our province home.
patients admitted into care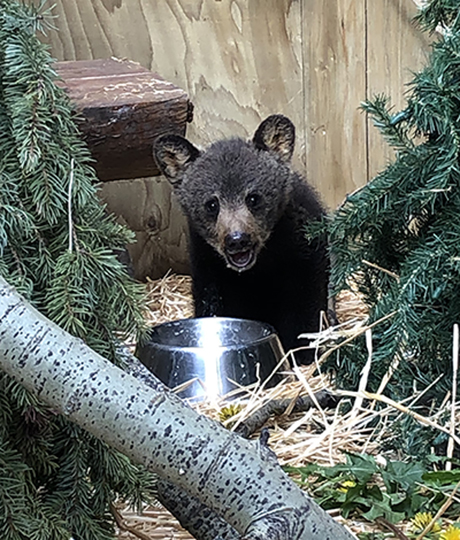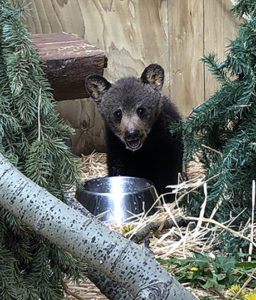 Found alone with no mother in sight, this cub was at first monitored to ensure she was truly orphaned. After several hours with no mother appearing, the cub was rescued and transferred to AIWC for care in May 2019.
Weighing in at just 3.6kg (less than 8 pounds!) when she first arrived, this cub flourished at our hospital. She was returned to the wild in October 2019, after being fully assessed by veterinarians and fitted with a GPS collar. She had more than tripled in size, weighing an impressive 24.9kg (55lbs) at release.
In November 2019, we received an update that she has gone into hibernation. In May 2020, we received another update that she had woken up and was on the move. Your support ensures more cubs get the second chance they deserve at life back in the wild.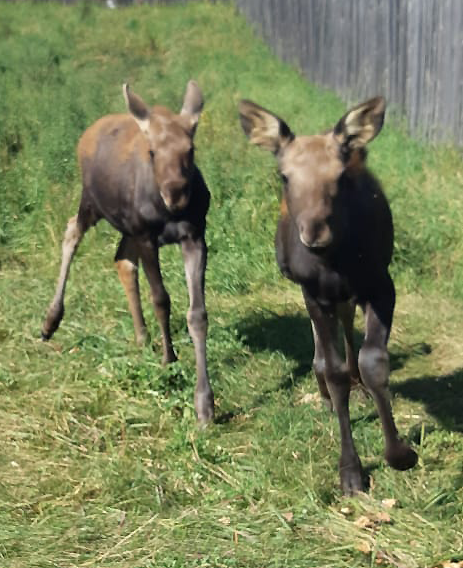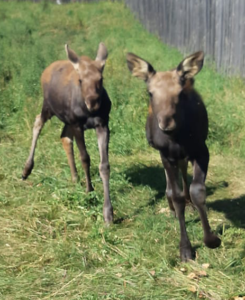 After a fall down a hill, getting tangled in debris, and being separated from her mum and sibling, the first of the two moose calves in our care was admitted to AIWC for care in early June 2019.
A farmer in the Hinton area found and freed her, but unfortunately attempts to reunite her with family were not successful, and after 24-hours the mum had still not returned, so she was brought to AIWC for care.
In August 2019, AIWC received a call about another moose calf in need. This calf had been orphaned after her mother was killed after being hit by a car. After several other plans had fallen through, we knew we were the last hope for this calf to be rehabilitated and returned to the wild, and so we made the journey to bring this calf into hospital, Northwest of Calgary.
Both calves thrived in our care and spent the winter at our facility. In April 2020, they were successfully released back to the wild. Your support ensures wildlife will always have a place to go when in need, like these girls.