Preserving the legacy of wildlife
By rescuing, rehabilitating, and releasing injured wildlife.
animals admitted into care since our founding, representing 250 Alberta species
Our actions impact the environment and its wildlife. Our province is home to 587 wildlife species — one of the most diverse areas in the world. Wildlife health is an important indicator to the health of our environment. 
95% of animals admitted to AIWC's care are injured or orphaned due to human activity. Wildlife is critical to our survival, and with your support, we are working to ensure future generations can enjoy the animals that call our province home.
patients admitted into care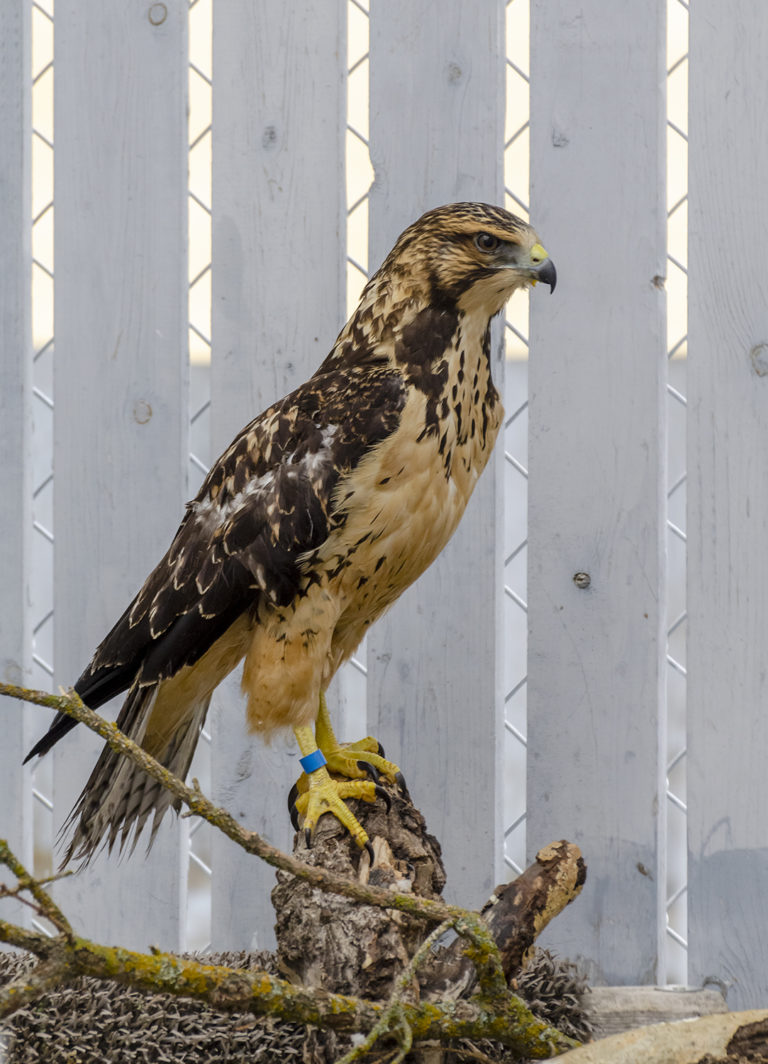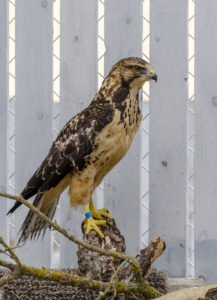 Overwintering Swainson's Hawk
This juvenile hawk was admitted to our care in September. We found out he was still a juvenile and had fractured his left ulna, which is a bone in his wing. Our veterinarian was able to pin the fracture and the hawk needed some time to rest so his bone had time to properly heal. His treatment went very well and he made a full recovery. With this kind of fracture, he also needed to spend more time outside to regain his flight before being released. Unfortunately, by the time he completed his rehab, it was too late for his migration.
Swainson's hawks do not spend their winters here and during the late summer or early fall, they migrate to South America. Because this young male didn't fully recover soon enough to take on this big journey, he will stay with us until Spring when his species return north.
He is doing very well in our care and has developed quite an appetite. He likes to spend a lot of his time outside in our large flight pen, but when the winter days get very cold, he comes inside. Our winters are simply too cold for his kind.
Thanks to your support, we are able to care for long-term patients like this, and ensure they are released back to the wild at exactly the right time!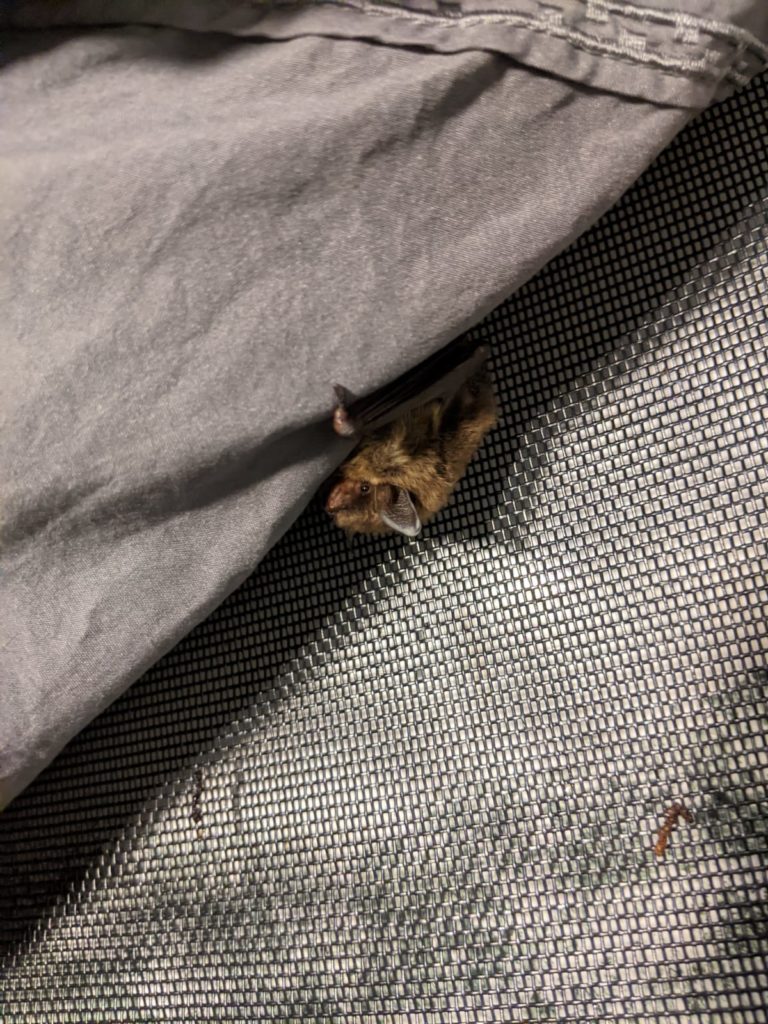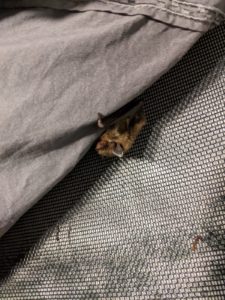 After being found on the road, this big brown bat came into care at AIWC in late September 2020.
Bats spend the warmer months eating as many insects as possible to build up fat reserves for their hibernation in the fall. While it is unknown exactly what caused her to be found on the ground, it is extremely difficult for them to get up, and they may not have enough energy to find a new place to hibernate afterwards.
Luckily, someone rescued this bat and brought her in to AIWC for care. She is doing very well and will spend the winter with other bats in an indoor flight enclosure. This bat will be released back into the wild in the spring, when she will have the best chance at survival.
Your support helps us to care for long-term patients like this big brown bat, and ensure they are able to return to the wild.