Preserving the legacy of wildlife
By rescuing, rehabilitating, and releasing injured wildlife.
animals admitted into care since our founding, representing 250 Alberta species
Our actions impact the environment and its wildlife. Our province is home to 587 wildlife species — one of the most diverse areas in the world. Wildlife health is an important indicator to the health of our environment. 
95% of animals admitted to AIWC's care are injured or orphaned due to human activity. Wildlife is critical to our survival, and with your support, we are working to ensure future generations can enjoy the animals that call our province home.
patients admitted into care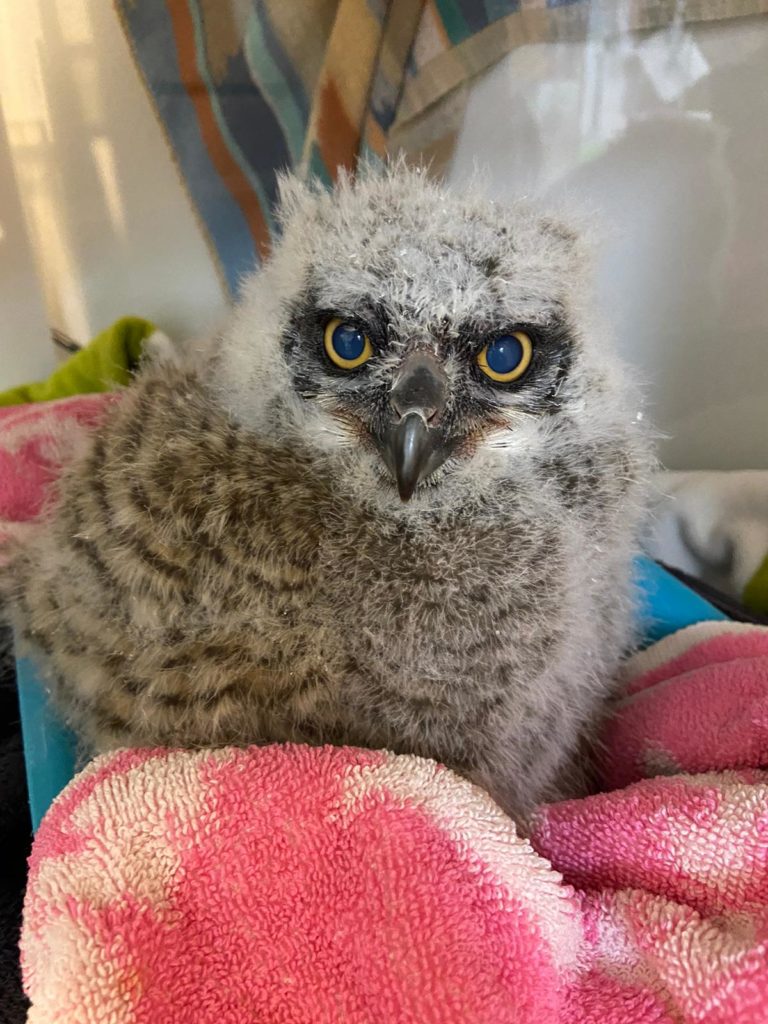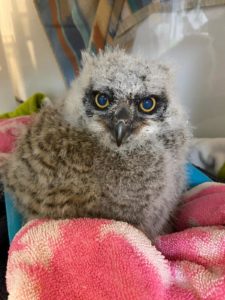 It was a rough start to life for this great horned owlet. He was found as a very ill nestling underneath his nest, next to his siblings who had sadly already passed away. He was bleeding, but had no visible injuries – certainly a bit of a mystery!
After doing some tests, the rehabilitation team at AIWC discovered that his blood wasn't clotting properly due to accidentally eating rodenticide. It is likely that his parents had been feeding him and his nestmates poisoned food items, probably because they were hunting in a field where the rodents had been poisoned.
While we weren't able to help his siblings, this last great horned owlet was found and admitted to AIWC just in time to be treated for the poisoning. He responded very well to the treatment and was cleared to be released while still in his nestling phase.
Great horned owls are known to be excellent foster parents and readily raise babies that are not their own. This rescued nestling was placed in a nest with other great horned owl nestlings of the same age. Placing nestlings with foster families like these provides the best chance for learning all the survival and social skills to thrive as an adult great horned owl.
Thanks to your support, we are able to treat tricky cases like these, and ensure young animals have the best chance of surviving and thriving in the wild!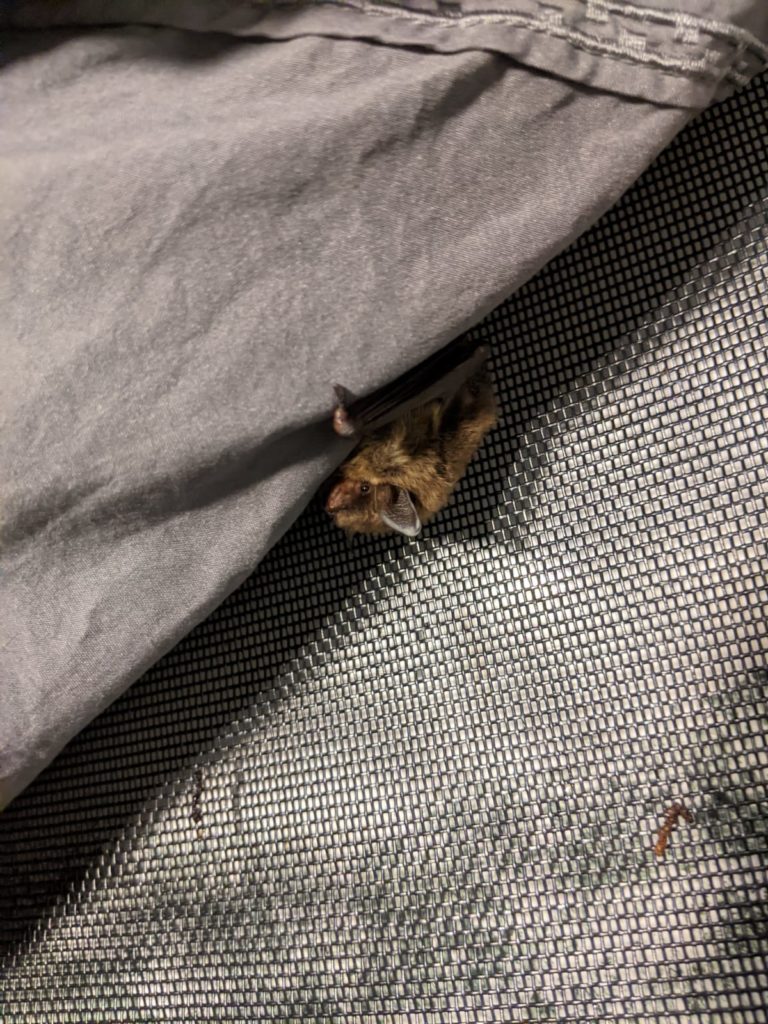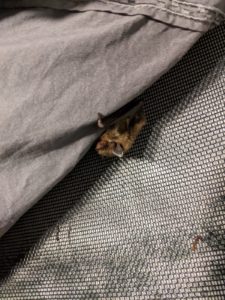 After being found on the road, this big brown bat came into care at AIWC in late September 2020.
Bats spend the warmer months eating as many insects as possible to build up fat reserves for their hibernation in the fall. While it is unknown exactly what caused her to be found on the ground, it is extremely difficult for them to get up, and they may not have enough energy to find a new place to hibernate afterwards.
Luckily, someone rescued this bat and brought her in to AIWC for care. She is doing very well and will spend the winter with other bats in an indoor flight enclosure. This bat will be released back into the wild in the spring, when she will have the best chance at survival.
Your support helps us to care for long-term patients like this big brown bat, and ensure they are able to return to the wild.