Preserving the legacy of wildlife
By rescuing, rehabilitating, and releasing injured wildlife.
animals admitted into care since our founding, representing 250 Alberta species
Our actions impact the environment and its wildlife. Our province is home to 587 wildlife species — one of the most diverse areas in the world. Wildlife health is an important indicator to the health of our environment. 
95% of animals admitted to AIWC's care are injured or orphaned due to human activity. Wildlife is critical to our survival, and with your support, we are working to ensure future generations can enjoy the animals that call our province home.
patients admitted into care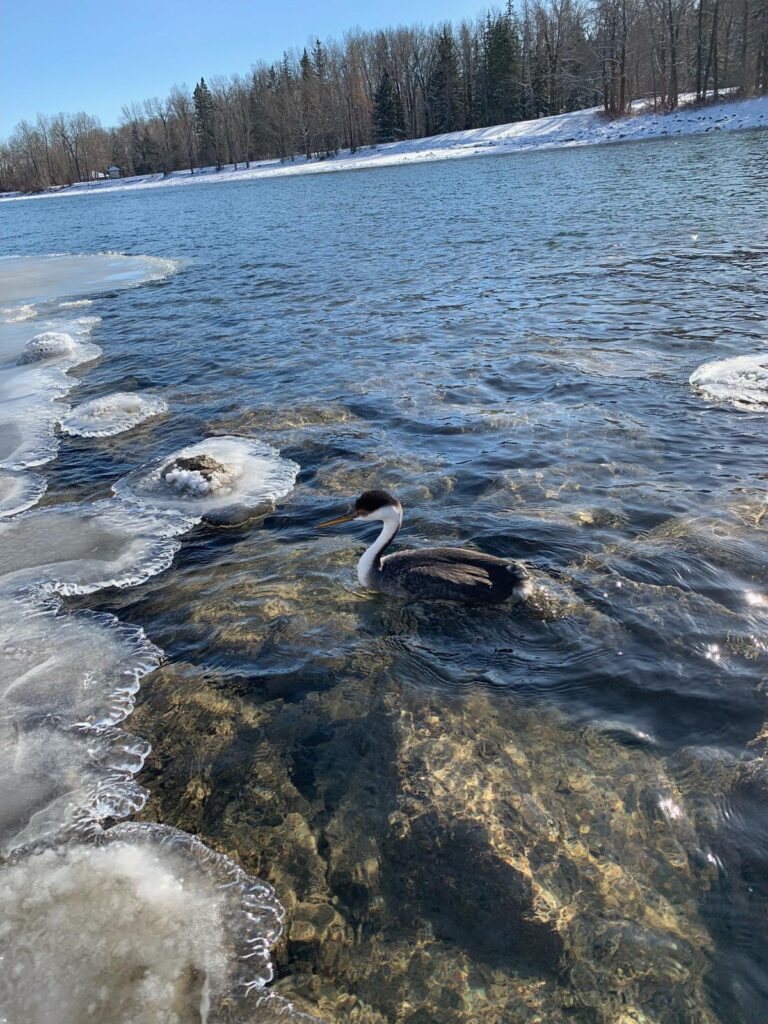 Back to the wild! This grebe was being attacked by another bird after dry landing. Grebes need large bodies of water to take flight and in poor weather they can often mistake roads as bodies of water.

Aside from a few minor abrasions, the grebe was healthy and after a few days of monitoring to ensure their water proofing was 100%, the grebe was returned to the wild. If they aren't water proof, they can drown or become hypothermic and die. When they land on roads, for example, it's easy for their feather condition to become comprised and they need time in fresh water to realign their feathers again and restore waterproofing.
In early July 2022, this bald eagle was found injured in a field by Dr. Judith Samson-French. The eagle was rescued and brought to our hospital for care. Thank you, Judith!
Not only did the eagle have suspected rodenticide poisoning, but while he was down in the field, he was attacked by a coyote which left a significant head wound.
For the first few days the eagle was in very poor condition and unable to stand. With supportive care by our team, the eagle slowly started to recover. Soon, they were able to stand on their own and they became feistier by the day – a great sign.
After regular reassessments and some time in one of our outdoor enclosures to flight condition, the eagle was ready for release and here they go!