Preserving the legacy of wildlife
By rescuing, rehabilitating, and releasing injured and orphaned wildlife.
animals admitted into care since our founding, representing 250 Alberta species
Our actions impact the environment and its wildlife. Our province is home to 587 wildlife species — one of the most diverse areas in the world. Wildlife health is an important indicator to the health of our environment. 
95% of animals admitted to AIWC's care are injured or orphaned due to human activity. Wildlife is critical to our survival, and with your support, we are working to ensure future generations can enjoy the animals that call our province home.
patients admitted into care
On April 27, 2023 this great blue heron came into care after becoming oiled. Animal care staff performed supportive care and ran blood tests which indicated that the heron was also suffering from an infection. The heron was treated for the infection and stabilized over the following week. 
Once stable a wash was performed on the heron to remove the oil, this is a very intensive and stressful procedure but they made it through!  After another couple weeks of monitoring the heron, another blood test was run. The infection had cleared and the heron was waterproofed! They were released back into the wild where they belong on May 12, 2023!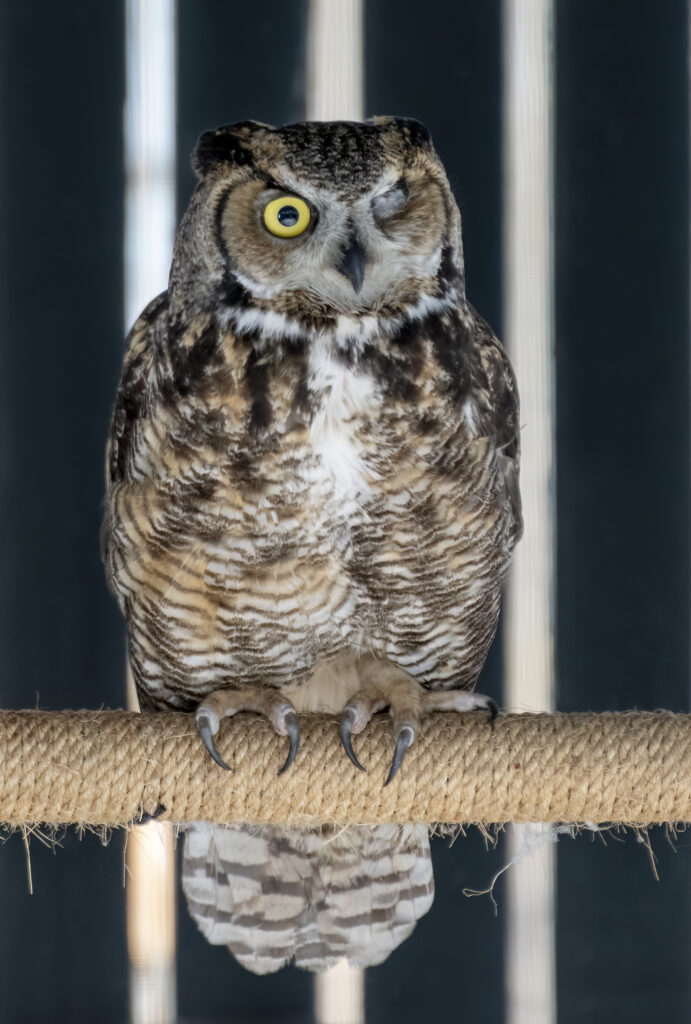 Great horned owl 22-1919 was touch and go for a while. They came into care in November of 2022 with extreme head trauma and an eye injury. They were quiet and unaware of their surroundings, making them unable to eat on their own for over a week, things did not look promising.
Finally, after a lot of supportive care from the animal care team, the patient began to act brighter and more aware of their surroundings, and started to eat on their own! Once making sure the great horned owl was stable, our veterinarian performed surgery to remove the owl's injured eye.
Owls are the only raptor species that can survive in the wild with one eye since they have binocular vision (both eyes face forward and share the same field of view). This is unlike other raptors, with eyes on the sides of their head that do not share the same field of vision.
The owl recovered from the surgery with no complications and was soon moved to an outdoor enclosure to acclimate to the temperature and begin flight conditioning. Once ensuring they were flying, landing, and finding their food appropriately, the great horned owl was released back into the wild in March of 2023!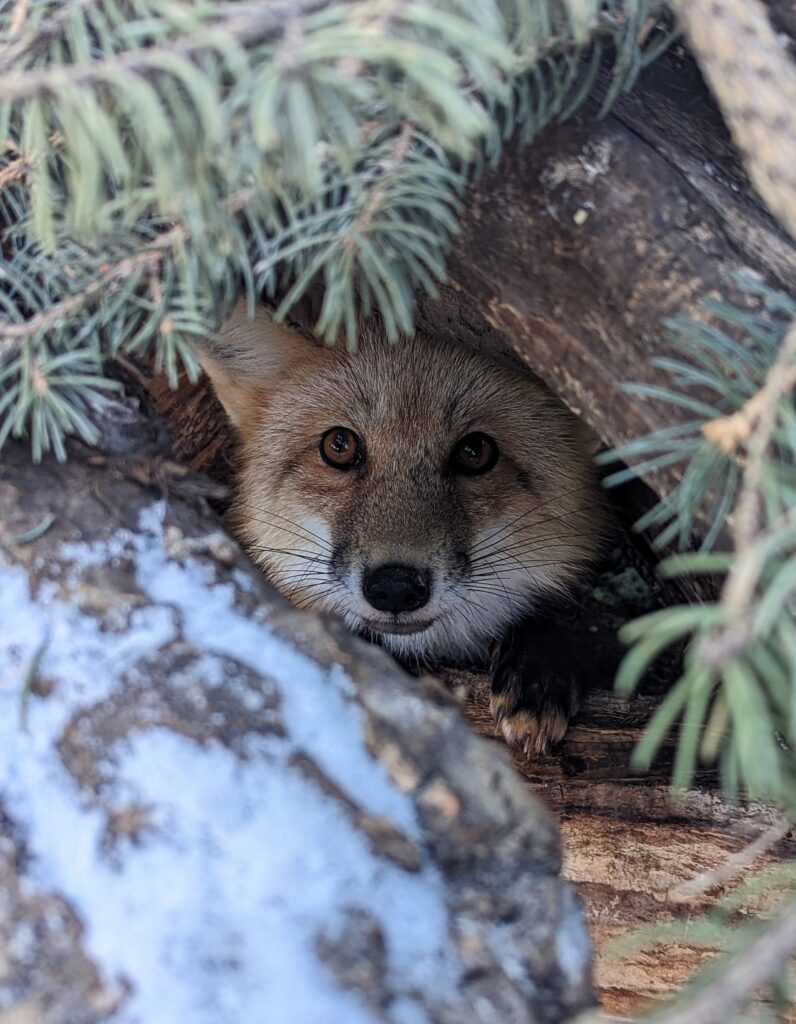 On August 27, 2022 this red fox was brought into AIWC in extremely poor condition after being found lying in a field. He was suffering from large infected wounds all over his torso, as well as dehydration and emaciation (starvation). 
For months our veterinarian and clinic team performed daily critical care on this patient. And finally, after all the treatments and a number of surgeries, he was able to be moved outside to begin reacclimating to the outdoors.  
His temperament changed substantially during his time in care. He went from nearly lifeless, barely able to stand up, to becoming extremely feisty and agile. After acclimating to the weather, reaching a healthy weight, and growing back all his fur, he was ready for release!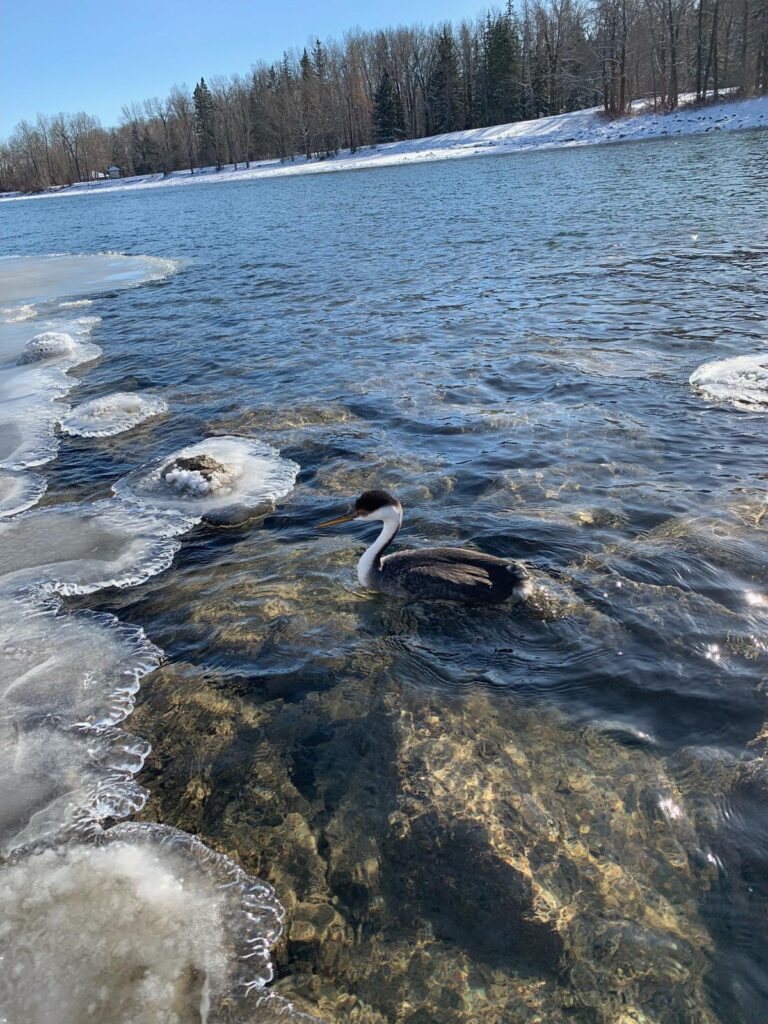 Back to the wild! Western grebe 22-1876 was being attacked by another bird after landing on dry land. Grebes need large bodies of water to take flight and in poor weather they can often mistake roads as bodies of water.
The grebe was admitted into care at AIWC in November of 2022. Aside from a few minor abrasions, the grebe was healthy and after a few days of monitoring to ensure their water proofing was 100%, the grebe was returned to the wild. If they aren't water proof, they can drown or become hypothermic and die. When they land on roads, for example, it's easy for their feather condition to become comprised and they need time in fresh water to realign their feathers again and restore waterproofing.
In early July 2022, bald eagle 22-861 was found injured in a field by Dr. Judith Samson-French. The eagle was rescued and brought to our hospital for care. Thank you, Judith!
Not only did the eagle have suspected rodenticide poisoning, but while he was down in the field, he was attacked by a coyote which left a significant head wound.
For the first few days the eagle was in very poor condition and unable to stand. With supportive care by our team, the eagle slowly started to recover. Soon, they were able to stand on their own and they became feistier by the day – a great sign.
After regular reassessments and some time in one of our outdoor enclosures to flight condition, the eagle was ready for release and here they go!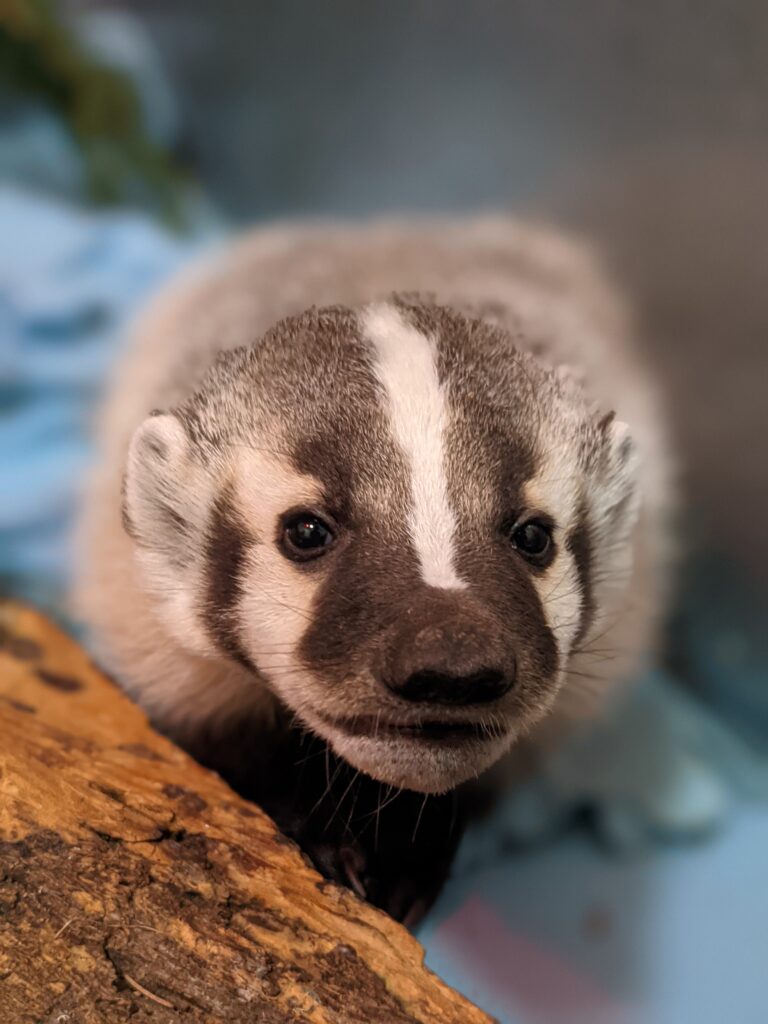 In May of 2021 American badger 21-332 was found wandering around on the side of the road, alone. His sibling had been hit by a car and died, and their mother had been missing for over 24 hours.
When he came into care he was 1.7kg. He required frequent formula feedings and a balanced diet, once weaned, to provide the right nutrients to grow properly.
Within two months he grew into a feisty 10kg juvenile. Animal care staff prey tested him to ensure he could hunt and survive in the wild on his own, and he passed with flying colors. He was released back into the wild in August of 2021.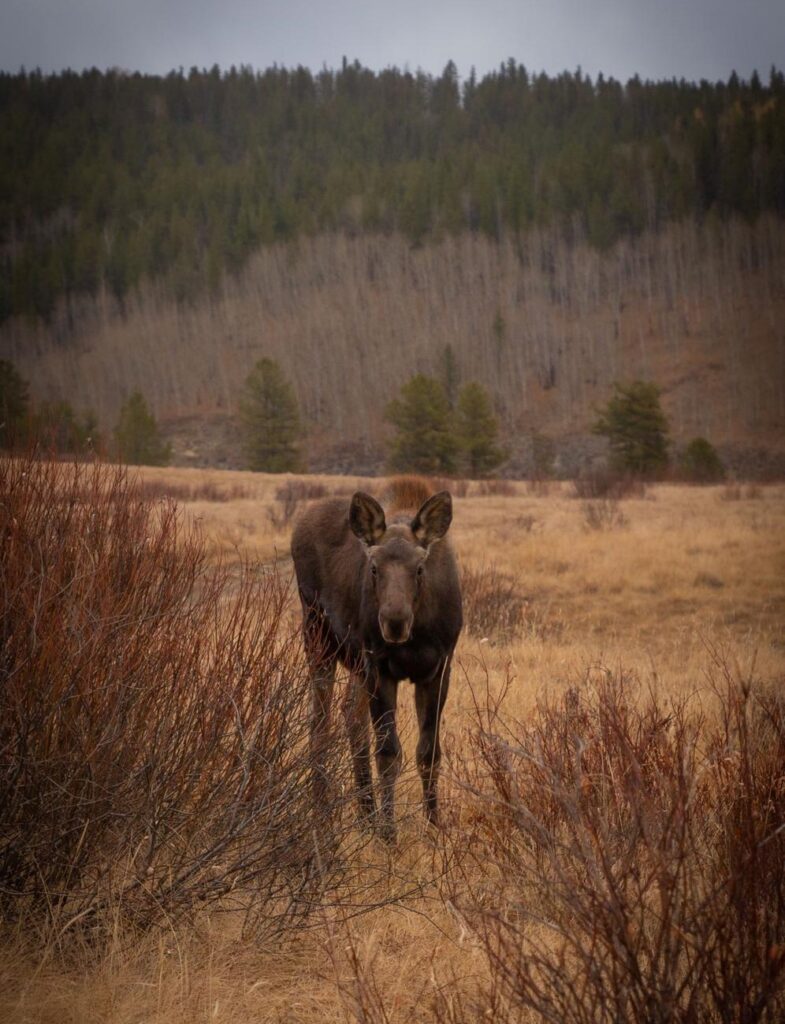 Moose calf 19-360 came into care in June of 2019 from north of Calgary. She had fallen down a hill and become tangled in some pallets. A helpful farmer untangled her and let her be, checking in occasionally to see if her mother had returned for her. Unfortunately, after 24 hours, she had not returned.
With the combined effort of multiple organizations, she was brought to AIWC for care. Luckily she took to the bottle right away! Moose calves are always with their mothers and this must be replicated in care. With consistent caregivers and steady care over 12 hours a day, she thrived!
After 11+ months in care she was ready to return to the wild!