Rescue, Rehabilitation & Release
What does it take to rescue and rehabilitate hundreds of animals in need each year?
… to keep up with the growing demand for rescue and rehabilitation of animals – a demand that grows along with the human population and, the often tragic, encounters that result?
… to maintain the highest survival and success rate in its field?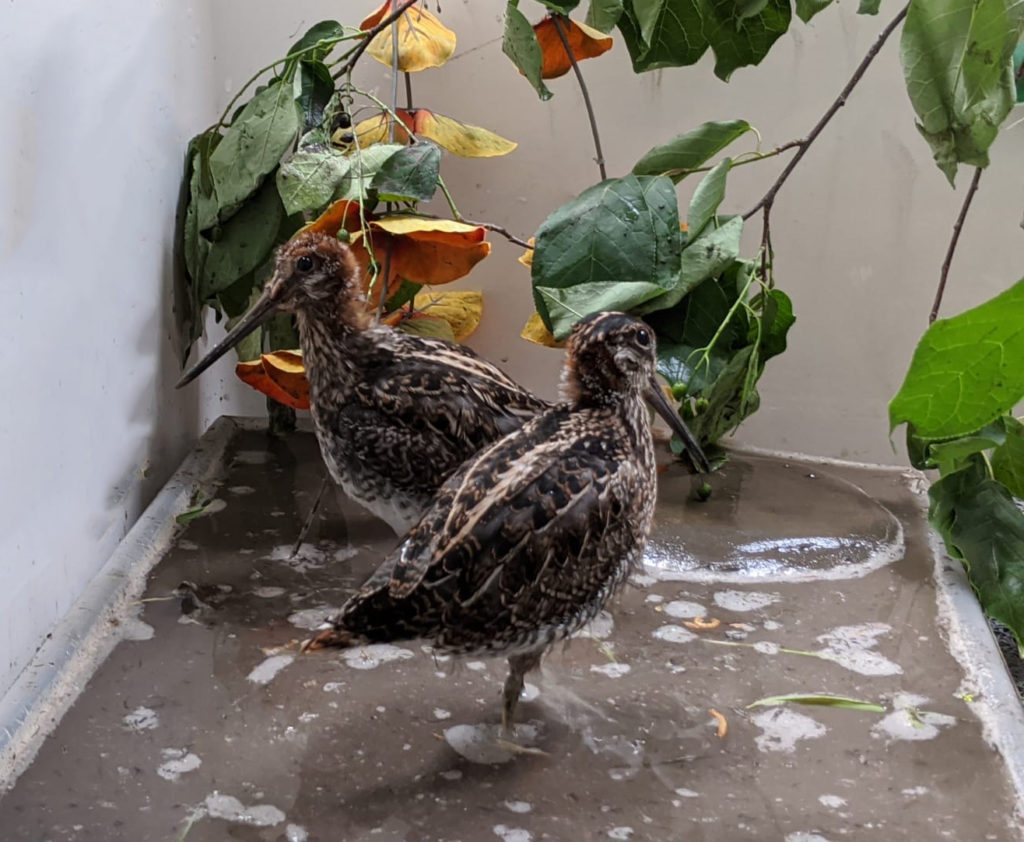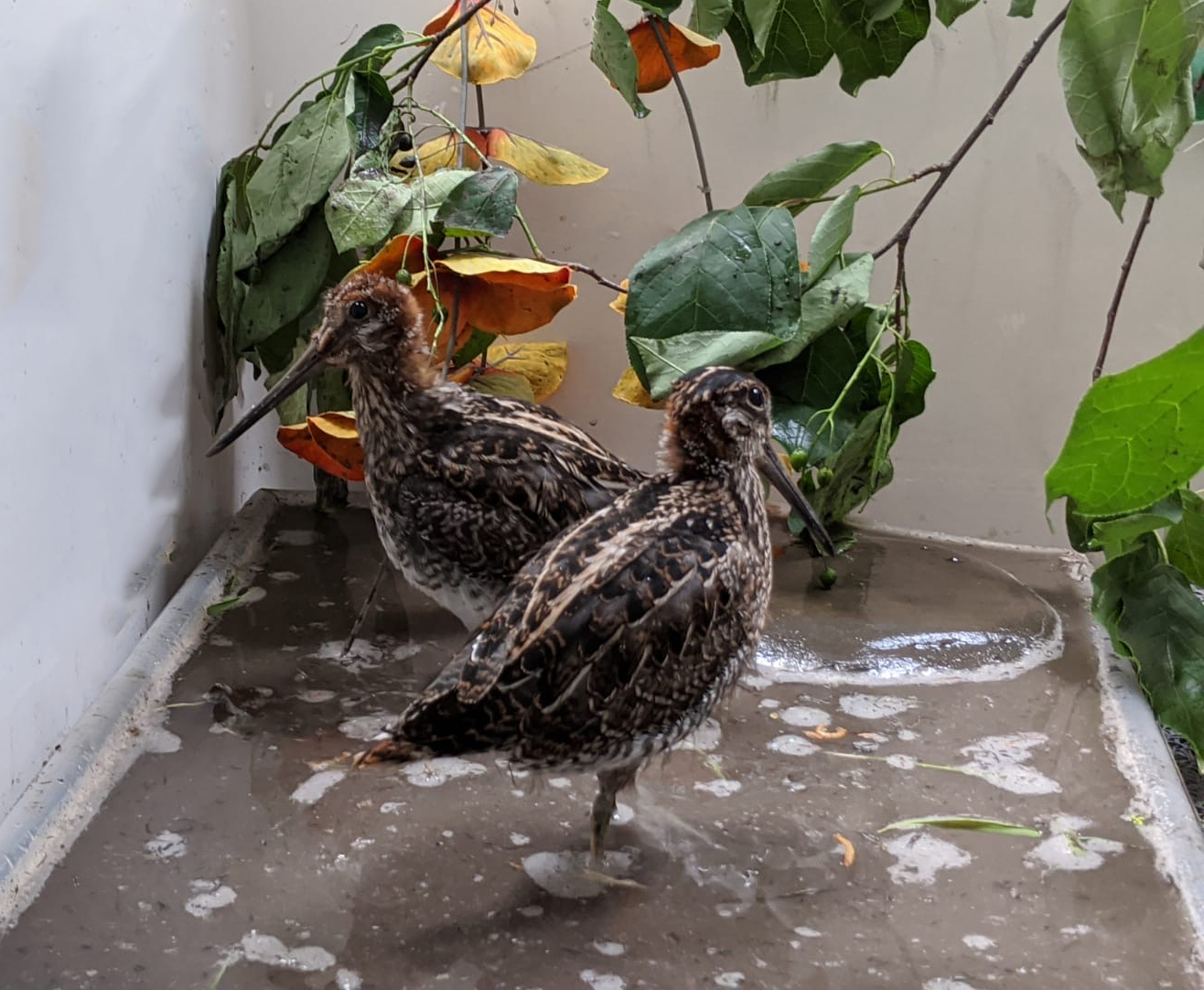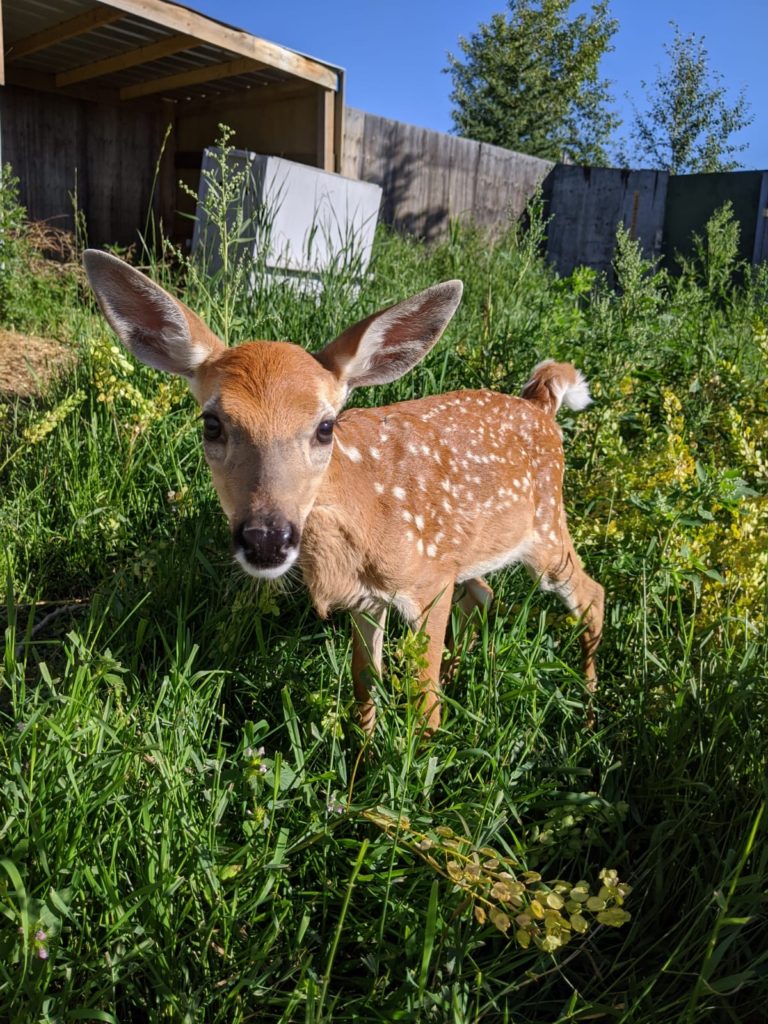 It takes dedicated staff and volunteers, a wildlife hospital and outdoor recovery enclosures set on 10-acres of land in Madden, Alberta. Our success rate is due to our generous donors, whose gifts support life saving interventions and the food and facilities to sustain the animals we rescue until they can be released.
In 2019, Alberta Institute of Wildlife Conservation (AIWC) partnered with Inter Pipeline Ltd. to create a Wildlife Emergency Response Unit. This customized trailer allows AIWC to provide on-site medical assistance and transport of animals in the event of environmental events, such as fires and floods. It is the only one of its kind in Alberta.
AIWC's responsibility to wildlife includes an educational component that emphasizes the importance of environmental protection. AIWC offers engaging public education programs to inform youth of the importance of wildlife to our ecosystem and way of life, outreach, and on-site talks.
The 3 R's:
Rescue, Rehabilitate, Release
AIWC is legally permitted by both the provincial and federal governments to care for wildlife. AIWC accepts all wildlife we are legally permitted to accept from all across Alberta.
Before handling wildlife, please call our wildlife hotline. We can help to determine whether or not the animal is truly injured or orphaned. If the animal is in distress, we can provide guidance so you can safely secure the animal.
AIWC accepts wildlife during business hours at our facility northwest of Calgary in Madden, Alberta. Our rescue program consists of volunteers and will be dispatched on a case-by-case basis to Calgary and surrounding areas (north to Didsbury, west to Canmore, east to Strathmore, and south to Nanton).
For environmental events, such as fires and floods, and larger animal rescues, such as moose calves or bear cubs, we rescue throughout all of Alberta. 
The wildlife hospital includes: surgical suite, laboratory, x-ray room, and various care units.
The surrounding outdoor enclosures support the rehabilitative cycle: 5 songbird enclosures, 4 mammal enclosures, 3 outdoor waterfowl enclosures, 2 aerial insectivore enclosures, 2 large flight conditioning spaces for raptors, pasture and corral for young deer and moose, shorebird enclosure, aquatic bird building, and outdoor aquatic mammal enclosure.
AIWC's goal is to keep all wildlife wild. Once an animal has fully recovered and is ready to be released, they are returned back to the location they were found unless it is unsafe to do so. If the animal cannot be returned to the location where it was found, an appropriate habitat will be chosen to provide each animal with the greatest chance of survival.
AIWC's programs directly support its vision and mission to preserve the legacy of wildlife for the future by: