The Alberta Institute for Wildlife (AIWC) is celebrating its 30th anniversary this year. AIWC was founded and began accepting patients as of 1993. For the past three decades, AIWC has been working tirelessly to rescue, rehabilitate and release injured, orphaned, and displaced wildlife in Alberta, Canada. The organization has come a long way since its inception, and has helped many animals in need.
When AIWC first opened its doors it was named Rockview Wildlife Recovery (hence the name of AIWC's newsletter, the Recovery Review). In 2004 the organizations' name was changed to the Alberta Institute for Wildlife Conservation. As Rockyview Wildlife Recovery, the organization created their first website in 1999.
AIWC's current clinic site was originally the Westcott Church, until transforming into a hospital in 1995. The annex (the office building) was then added to the site in 2009 for the purpose of education programs, offices, and volunteer training. Also in 2009 AIWC received ABVMA accreditation, officially being labelled a wildlife veterinary hospital.
Over the years, AIWC has treated and cared for over 250 native species. From animals as small as a tiger salamander to as large as a moose. AIWC has not only helped Alberta wildlife, but has also taken in 20 animals for treatment that were flown in from different locations across Canada. Primarily animals from the Northwest Territories (including a peregrine falcon, bald eagle, raven, and a black bear) and a couple from Ontario (one wood frog found on a plane, and one great horned owl seized because it was illegally held captive).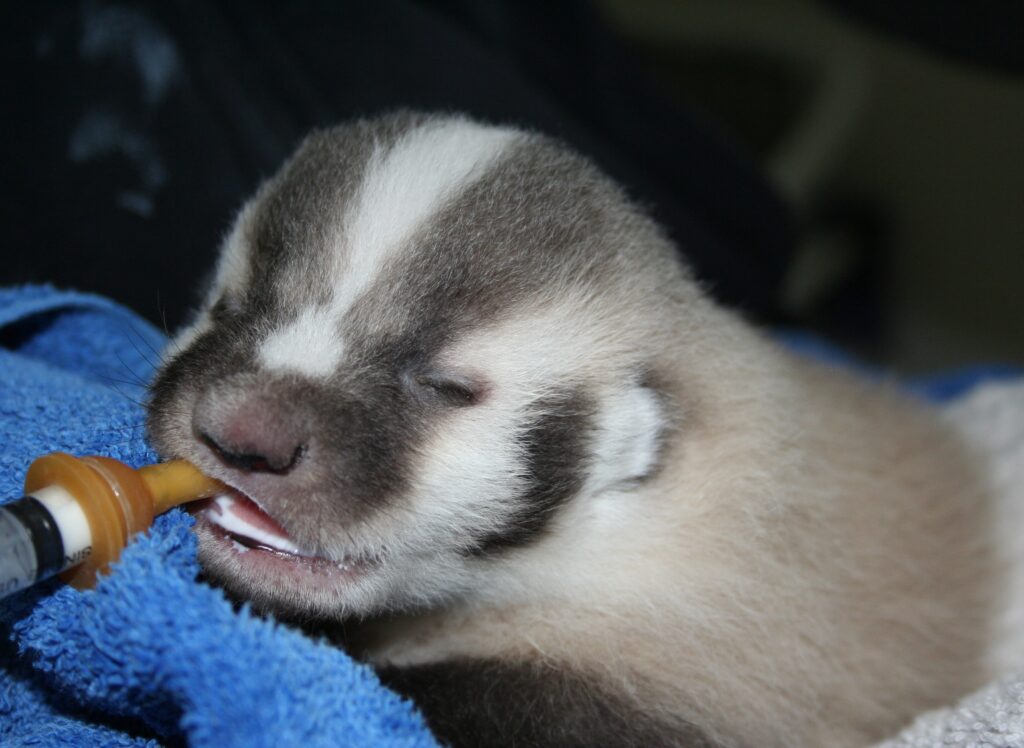 The field of wildlife rehabilitation has changed substantially over the years, for the better. From improvements in animal husbandry to advances in guidelines regarding animal welfare, AIWC has always remained up to date with these changes. The organization is constantly evolving whenever and wherever possible to ensure the best care and the best practice for our patients.
AIWC has been able to help over 36,000 animals and keeps its doors open thanks to the help and generosity of volunteers and donors. AIWC's 30th anniversary is a testament to the dedication and hard work of its staff and volunteers, who have made a tremendous difference in the lives of countless animals over the years. As the organization continues to grow, the institute's commitment to wildlife remains unwavering. Together, we can help ensure a brighter future for Alberta's wildlife.