By Jayne Carlielle
The Beginning
On Christmas day in 1900, with perhaps a pang of conscience due to his observation of declining bird numbers, Audubon ornithologist Frank Chapman had an epiphany. Instead of the usual holiday "fun" of seeing who could hunt and kill the most birds (and other animals), why not change the tradition and compete to count the most birds? He also suggested tracking the time and distance covered to gauge how much effort was spent counting birds. 25 bird counts were completed and 90 bird species recorded in that year, from Ontario to California. The annual North American Christmas Bird Count (CBC) was born!
The Purpose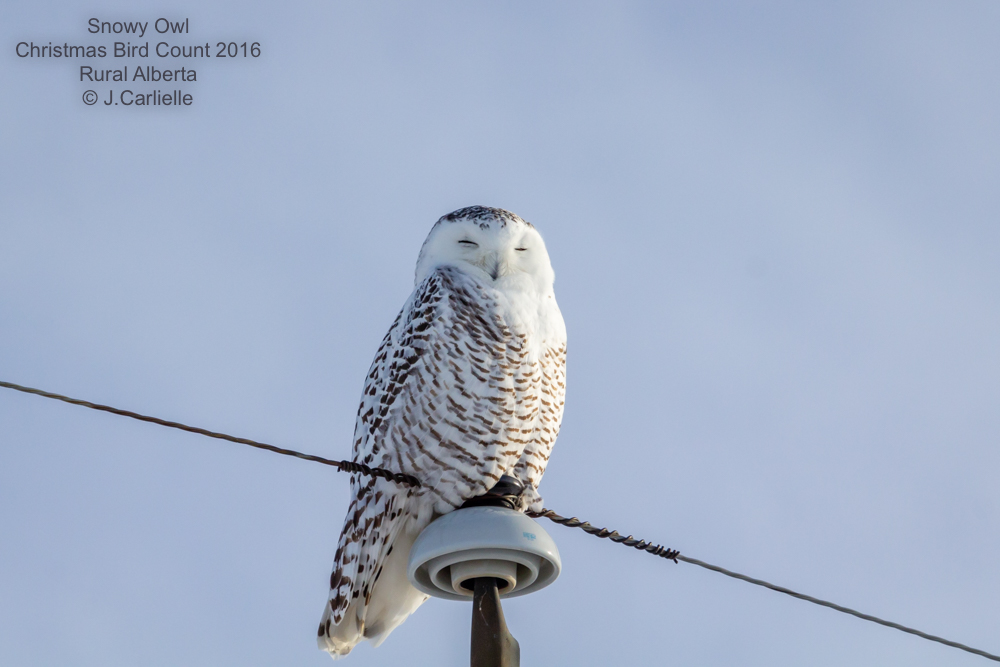 One hundred and twenty years later, the CBC is North America's longest-running citizen science project. Thousands of volunteers participate in more than 2,000 locations across the U.S., Canada, and other Western Hemisphere countries. The extensive and reliable data helps researchers study bird population declines, migration patterns, effects of climate change and much more. The count provides educators and policy-makers clues to what is happening with bird populations. For example, a recent study by the Cornell Bird Lab using CBC data reported that bird populations have decreased by nearly 2.9 billion birds in the last 50 years.
The Bird Count Day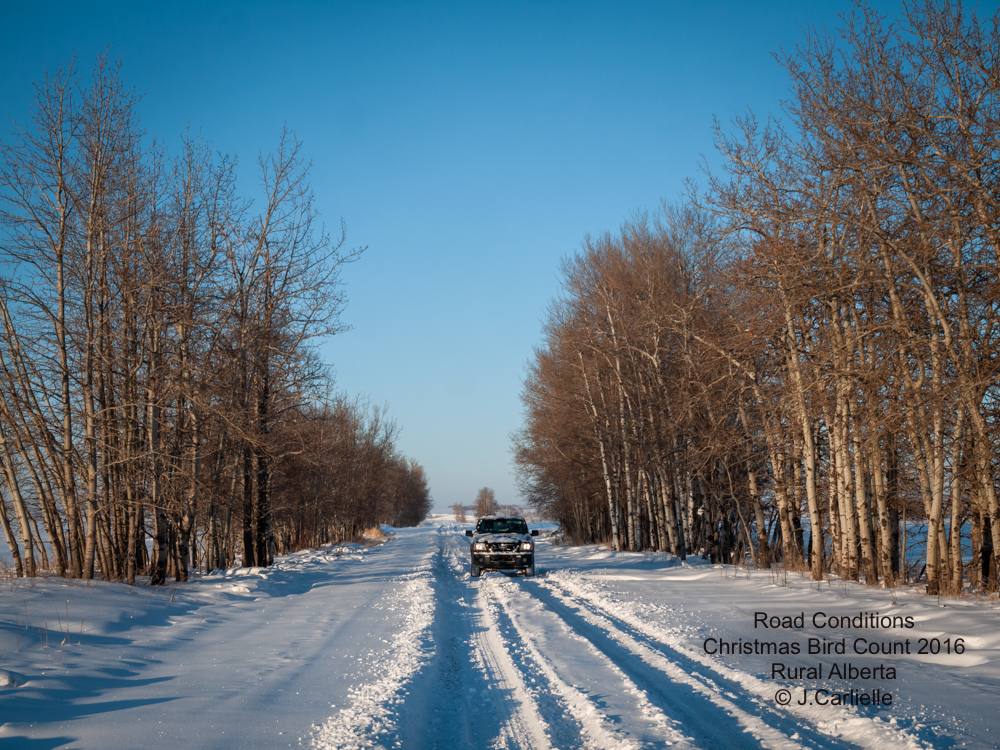 CBCs happen between December 14 and January 5. Counts occur over a 24-hour period and within a 24-km circle that stays constant from year to year. The bird counts are group efforts, organized by local volunteers who are often associated with a nature club or birding group. Volunteers have varying degrees of experience. You can be a field observer counting a portion of a count circle, or a feeder watcher counting birds at your own feeder for a part of the day. Newbie birders are welcome and paired with more experienced birders to gain knowledge and skills. To find out more about participating go to Birds Canada who are partners with the Audubon Society for the CBC. https://www.birdscanada.org/bird-science/christmas-bird-count/
A Family Holiday Tradition
My husband and I have participated in the CBC for a number of years and really enjoy this annual tradition. It is a great way to get outside during the winter holiday season,, and rewarding to take part in a project that provides much needed data. You also meet with like-minded people, who care about birds and bird conservation. In urban areas the driving is often easier and the bird species counts higher. Recently we have counted in rural Alberta with snow shovels and winter gear at the ready. The routes include gravel back roads and no exit road allowances.
Each year has been different. Sometimes the skies are brilliant blue, other times it has been almost whiteout conditions or just overcast and grey. Temperatures vary too! We have counted in  -25 C and balmy (for Alberta!) 6 C.  Snow can be nonexistent or several feet deep. Roads can be icy, snow packed, or bare. Whatever the conditions, the birds and other creatures are there, challenging at times to find, but always beautiful and awe inspiring to observe. We are constantly reminded that the world is not here just for humankind.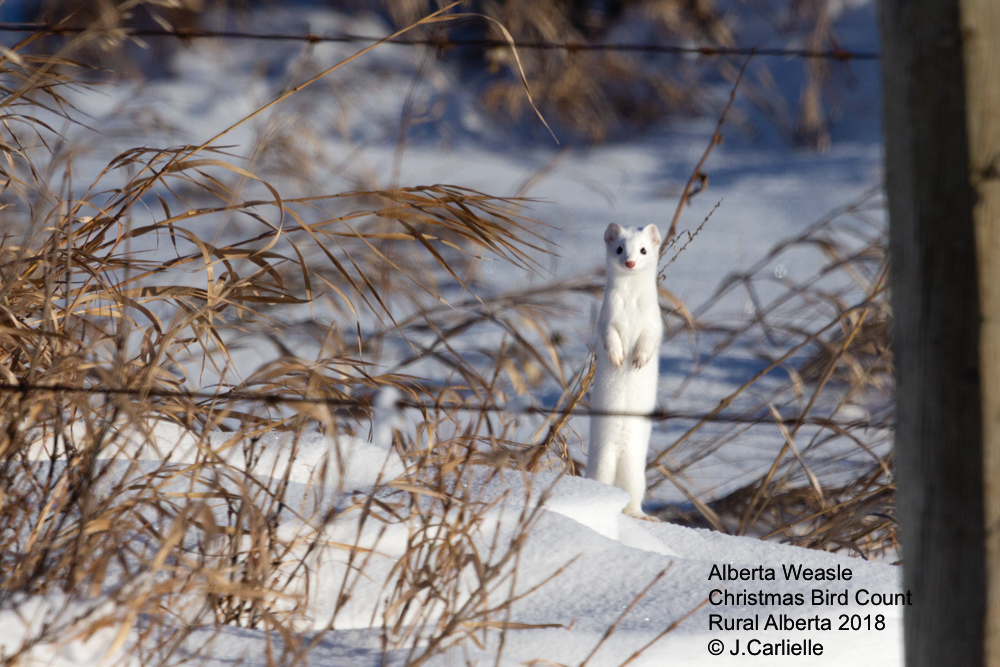 Some of my most vivid memories from past bird counts include: a flock of redpolls with their red crowns and feathers showing a flash of brilliant colour as they feed in the stark snowy weeds at the side of the road, a curious white-coated weasel standing on hind legs with its black eyes sparkling trying to figure out who these interlopers are, a bald eagle with a bright yellow bill feeding on carrion and appearing "put out" at our intrusion at his mealtime, a snowy owl peacefully resting on top of a power pole with smile-like expression on her face. These and numerous other treasured little vignettes populate my winter memories.
Joining the Christmas Bird Count
Participation in the CBC is a pleasant way to spend a day volunteering and contributing to essential scientific knowledge about our avian neighbours. Not only that, we gain knowledge, skills and inspiration from the natural world which can be helpful when talking with others about the crucial state of the earth's ecology and of declining bird populations. I highly recommend anyone with an interest in birds or nature to participate at least once in the CBC. You may find it becomes an addictive and marvelous mid-winter tradition for you too!
References
Audubon Society. 2021. "History of the Christmas Bird Count". https://www.audubon.org/conservation/history-christmas-bird-count. Accessed 15 October 2021
Audubon Society. 2021. "Join the Christmas Bird Count". https://www.audubon.org/conservation/join-christmas-bird-count. Accessed 15 October 2021
Birds Canada. 2021. "Christmas Bird Count". https://www.birdscanada.org/bird-science/christmas-bird-count/. Accessed 15 October 2021
Cornell Bird Lab. 2019. "Nearly 3 Billion Birds Gone." https://www.birds.cornell.edu/home/bring-birds-back. Accessed 16 October 2021
Iowa State University. 2021. "History of the Christmas Bird Count". https://digital.lib.iastate.edu/blog/2020/11/history-christmas-bird-count. Accessed 15 October 2021